A Look Inside: Feeling the need to brush up on old-fashioned homemaking skills to live better, cheaper, or simpler? Many people are feeling the same way these days. It's important as homemakers to learn more each each year to better your family and grow your homemaking skills list. With these homemaker skills, you can create a thriving home to be prepared for anything.
This year, the world has gone through a major pandemic where we are unsure if we can find our normal necessities in the grocery store. It's increasingly more important to feel like you have the skills needed to take care of your home and family.
Here you will find many old-fashioned homemaking skills that you can use now, or learn about for the future as you need them.
What are Homemaking Skills?
Homemaking skills are tools you have to complete tasks around the home. Homemakers aquire these skills over years of practice or learning from someone else.
These can include skills like cleaning, cooking, caring for a home and others within your home. They can also include serving, loving, and offering hospitality to new people who come into your home.
Homemaking Skills List Modern Moms Need to Know
Read through our homemaking tips and tricks, then let us know in the comments how many of the homemaking skills you already have! We know there are many more skills that are important for homemakers, but we chose our Top 10 that we believe are the most important.
Here's a look into what you will find in our featured Old Fashioned Homemaking Skills:
Planning & Scheduling
Finances
Food Preparation
Cleaning Skills
Decorating
Hospitality
Homemaking
Going Green
Serving
Love
What We Can Learn from Old-Fashioned Homemaker Skills
There are endless skills and lessons we can learn from the Older Homemaker's Generation!
It's so easy to get sucked into the current culture of buying whatever you want and keeping up with "The Joneses." If we want something, we hurry to treat ourselves to it the same day or definitely within the week.
If you were or are blessed enough to know your grandparents, how do you think they satisfied their "wants" when they were your age? Imagine how different homemaking was in the 1940's through the 1960's!
They didn't have the modern conveniences like we do today. They didn't have ten options for take-out dinner within miles of their home. Nor did they run to Walmart multiple times per week to buy things on a whim. They only had planned (maybe) monthly trips to get their necessities, and they lived off of those things as long as they could.
In order to learn from this lifestyle, you may have to take certain things out of your life such as social media, to minimize the temptation of conveniences. I promise that you can fill these gaps with good things that will bring you closer to your goals.
The hope here is: Slow down, consume less, be thankful.
10 Old-Fashioned Homemaking Skills
Here are the Top 10 Homemaking Skills we believe are most relevant to homemakers today. These homemaking basics were common a generation or two ago, and we believe they're still just as important to learn today.
1. Planning and Scheduling
One of the biggest lessons I've learned from quitting my day job (in order to be a stay at home mom) is the necessity of planning and scheduling. When you're taking care of a home and family, a daily planner and lists are your best friend. Read How to be an Efficient Homemaker to get a free printable checklist to help you in this area!
Here are the most important areas you'll need to think about:
Meal Planning
Early each week, I like to prep my husband's breakfast, some healthy snacks (like Lara Balls), cut up some veggies, and plan out my dinners. One way I save a lot of brain power is by making a 6-week meal rotation. I change some meals out depending on the season, but most of our meals I rotate through the whole year.
Grocery Lists
This saves so much money. After you've done your meal planning, make lists (or use a grocery pickup service) to buy only the things you need.
When I go into a store without a list, I always spend more on impulse purchases. List making also helps to make sure you get everything you need for your meals so you're not running to the store multiple times each week.
Read: How to be Frugal with Groceries: Tips for Homemakers on a Budget
Cleaning/Organizing
I'm not going to pretend that this is my strong-suit, but I do know the importance of a weekly cleaning schedule and staying on top of organizational tasks. With four kids, it can feel like the house is never clean, but I read once that "A tidy house is easier to clean than a messy house." As simple as this sounds, it really stuck with me. Get this Homemaking Daily Routines Checklist to help you stay on task.
If your bathrooms are cleaned weekly and you stay up on your laundry and dishes, then picking up toys at the end of the day goes much quicker. Likewise, it's easier to mop your floor or run the vacuum when there aren't legos littering it.
Read: Motivation for Cleaning House When You Just Can't Even
Events/Holidays/Parties
Save yourself the headache of last minute store runs or expensive Amazon purchases by writing down special occasions month by month. Then, when you look at your month as you're preparing, you'll know exactly what you need to get before the event.
This saves lots of time and money, and allows you to be intentional with your gifting and food you'll bring to events.
Home Projects
Do you love planning home projects? It's one of my favorite things to do…browse Pinterest boards in search of my favorite look for a new space in my home. Some people don't like it so much.
Regardless, home repairs and redos are necessary from time to time. It's important to keep your house up to date for resale value and to keep things functioning efficiently. Planning these projects ahead of time allows you to save up the money you need and also gives you time to research and plan so you make the best choices.
2. Budgeting/Finances
It seems super simple to not spend what you don't have, but this seems to be more challenging these days with credit cards and impulse purchases. It's so easy to spend when shopping is at your fingertips and ten stores are within five miles of your home.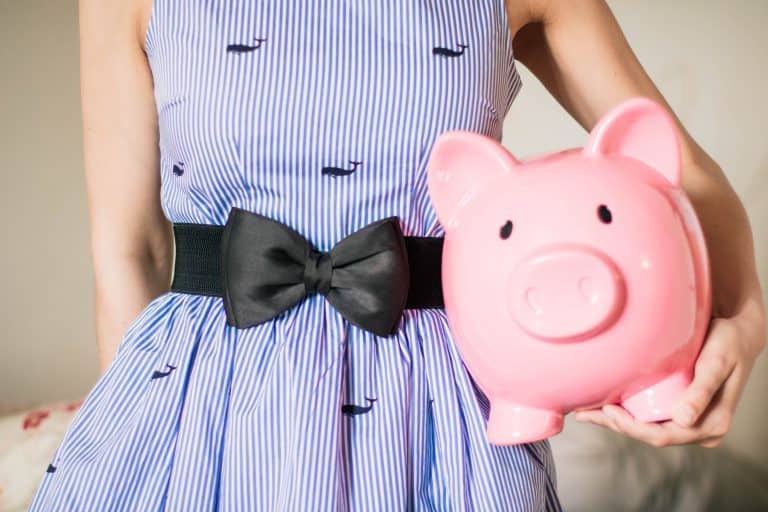 A huge lesson we can learn from those with old fashioned homemaking skills is their ability to budget well.
Write out a monthly/yearly budget plan. Tell your money where to go so that your money doesn't disappear without you being intentional. Use our Free Budget for Homemakers to help!
Before you buy something, have the money saved up. Yes, it's possible to even avoid car loans this way. Read Dave Ramsey's Budgeting Tips for more help on this.
Stock up on home staples to save money. Think ahead.
Look for ways to save. Call your utility companies once or twice a year to see if there are new discounts.
Dream about what you and your family want to do. What's important in your future? Think about those things and save/plan for them.
Instead of trying to make more money, try spending less. This will give you contentment and not add stress to your work life.
3. Basic Food Prep & Gardening
Take a course, read books, or watch YouTube channels on cooking basics. Learn how to cook for your health, and to save money on eating out. For more tips, read Simple Changes toward Healthy Homemaking.
Think simple. Use what you have on hand to create meals. Prevent food waste by freezing or storing it properly to make it last longer.
Too often we tend to overthink meals. They don't have to be extravagant. It can be as simple as a pack of sausage with cubed potatoes and a frozen bag of veggies. Toss in some great oil or butter to saute the meat and onion and some seasonings and your dinner is served in one pan. Applesauce, oranges, and bananas are simple and often affordable to serve in addition to any meal. Here are a few simple Crockpot Meals for Weeknights and here are some yummy Must-Try Summer Meals.
Plant a garden to learn how to provide for yourself and family. Learn what food grows well in your climate and what food you will use. Try new things and teach your kids about how amazing God is that He gave us food that grows from the ground. Read more about why planting a garden is good for so many things.
Try and bring your herbs indoors for the winter by the window. Often we start over on our herbs each spring but have discovered the joy of maintaining them year round and using them in our home.
4. Basic Cleaning Skills
If you were taught how to clean a home well, you're one of the lucky ones. What a wonderful way to provide your family with a peaceful, beautiful home if you can keep up with tidiness.
It's one of those basic homemaking skills that doesn't sound all that important, but it is! These chores are simple to learn how to do well. Check out these videos for some inspiration and organization to help the process (and your motivation!).
Clean My Space on YouTube has hundreds of great cleaning tutorials for everything in your home. Check out these:
Clean a Toilet in 3 Minutes
Kitchen Cleaning Routine
Clean Your Fridge
Never underestimate what a spray bottle with vinegar can do for you and your home. If you are trying to simplify your cleaning products or purchase more natural products, a gallon of vinegar and a spray bottle are excellent items to have on hand. It can be used to clean counters, sticky spots on the floor, cleaning pesticides off of our fruits and vegetables, etc.
We had some water spots on our stainless steel sink that kept building up no matter what I scrubbed the sink with and what type of sponge I used until we poured straight vinegar on the area and let it sit overnight. It was amazing the difference it made.
5. Decorating Your Home
The way a home is decorated often helps Homemakers achieve the way they want their home to "feel." Are you wanting your home to feel cozy, spacious, vibrant, modern, or comfortable?
There are many decorating styles out there that can help you achieve the feel you want. A super simple way to decorate on a budget is to purchase one item every so often. When you get the chance to shop, choose one item that you love that goes with your space, and that you have a specific spot for.
I try to find cheap decor if it's seasonal or won't stand the test of time. The items that you'll want for many years (like shelves, lamps, curtains) you may have to invest a little more money into so they are well made.
Check out our Etsy Shop for beautiful and affordable printables to make decorating a cinch!
One way to change up your decor every season is to buy pillow covers with a fun new color to incorporate with your space. I recently added pale pink throw pillow covers, pink flowers, and painted my front door. It feels new and fresh but it'll be easy to change whenever I want to.
If you love to DIY, check out your local thrift stores or garage sales for decor items. People sell things super cheap and you can easily add a coat of paint or use it for another purpose than it was designed.
Melissa shares in her post, Roadside Opportunities, awesome ways she updates home decor items to go with her style.
6. Hospitality
This isn't meant to be a word that makes you uncomfortable because you are struggling to find the time and energy to make your home look like it is on the final reveal on HGTV.
Hospitality is being friendly and generous towards guests and visitors. Having great hospitality doesn't only happen in the super clean homes serving 5 course meals. It can be as simple as texting a friend and saying "I have the ingredients for grilled cheese. Do you have anything to go with it?"
Inviting that friend and her kids over for a simple meal and connecting and helping each other get through that day and letting her see the chaos that happens in your home can also be a great way to practice hospitality.
It's having an understanding that the items in your home may get damaged or broken and that's ok because they are just things. Connecting with the people around you is so much more important than a broken toy or dish.
>> Read Christian Hospitality Ideas and WHY It's So Important
7. Make Home a Place your Family Wants to Be
Have you ever found yourself wishing your family was more connected? That you knew how to have fun and hang out with those you love. Sometimes it seems we are too focused on sending a message to somebody or scrolling through social media that we don't even see what's going on in our home. Our kids go from video games to school work to watching tv.
There is so much to be respected when it comes to technology and putting it in its proper place. It's a battle that our parents and grandparents never had to face. They didn't have to decide if they should play movies on long car rides just to get their kids to be quiet and not fight. Or decide the proper age to give their child a cell phone.
Being distracted by what other people are doing is very easy to do. It can impact how we view our family, how we treat our family, and the entire atmosphere itself.
In a world that is so distracted, so quick to make an argument or debate, it is so important to have a home that is a safe place for your family. One that encourages connection to each other and to God.
The stress level in kids and teens is so high these days. Add in social media, a pandemic, and it's even more difficult. Here at Just Homemaking we want to be an encouragement to you and a resource for you during these hard times. If you have a child struggling with anxiety, please check out this Letter to my Child Who Worries Too Much.
8. Go Green | Reduce, Reuse & Recycle
This saying has been around for my lifetime, but being "green" in the way you live is a trendier topic than ever.
Everyone knows someone who saved their recyclable containers (yogurt, sour cream, baby food) to clean out and store food in later. My grandma never bought a storage container, only reused items from things most of us would toss.
I challenge you to consider the things you're throwing away or recycling. Is there another use for these things?
Another great way to go green is to buy some microfiber cloths to clean with. You can easily use these on your kitchen and bathroom counters, to clean windows, and for dusting. This cuts down on paper towel or antibacterial wipe use that produces tons of garbage.
The way my grandma was "green" before it was cool is the way we should all consider living as intentional Homemakers. This helps the environment and your budget!
Another way to reduce waste that has been carried over from previous generations is to compost. Put those food scraps to work for you. Check out these other Ways to Be More Self-Sufficient.
We are taking advantage of Amazon Prime these days. Use your sturdy boxes in your drawers and cabinets to help things from rolling around. It's so nice to have little cubbies so you can see what is in your drawers. What you don't use can be recycled.
9. Take Care of Others
Do you know others who are in need? Homemakers have the ability to see the needs in their community, needs of their friends and family, and meet them.
Great ways to help others:
Pray for them
Take them a meal
Send them a card
Take your family to clean up their yard
Be a listening ear
Drop off food to local food pantries
If you have people other than yourself investing and teaching your children, give them all the encouragement! This has been a year like no other.
Oftentimes, these teachers are giving up so much of themselves and their families to teach this year. Encourage those teachers! If you are a teacher, we send you all the love and encouragement for all you do.
Previous generations were handwriting letters to friends and loved ones. Then sometimes waiting weeks for the reply. There is something so beautiful about writing a note or a card and sending it in the mail so the receiver can hold it in his/her hands.
God blesses our lives so that we can bless others. Do you have the resources through time, money, and ability to serve that could help people you know? Choose to do something with these blessings!
>> Read Devotion on Selflessness for Homemakers
Another great way to serve is through your church. Churches organize opportunities in their communities all the time. Join in where you can!
10. Love Before Everything
I don't know if this is a "skill," but it's definitely something that I think of with my Grandma's generation. People's hearts came before things or jobs or hobbies.
If somebody needed help, friends, neighbors, and family gathered together to meet those needs. This might look differently right now as our leaders are advising us to stay apart for safety reasons during the pandemic. The need for connection is even more real right now.
Try any of these great ideas for serving your community in our post, Spreading Joy.
Wrapping Up Old-Fashioned Homemaking Skills
When you learn new "old fashioned" homemaking skills each year, you're investing into a better future! You won't have to worry as much about the ups and downs that will come throughout life. You will feel more stable and secure in providing a wonderful living environment for your family.
Please check out some of our other posts below! And subscribe to our weekly newsletter for more encouragement and tips like these.
---
Related Posts:
How to Get Over Yourself and Start Honoring God in Your Homemaking Glorify God as a homemaker by choosing spirit over flesh.
10 Tips on How to be a Good Christian Mom Check out these great qualities of Christian Moms and mother on!
Christian Homemaking– what is it and why it's important
Why Fasting is Important as a Christian Woman
Modern Homemaking for Christian Moms Did you believe society's lie that you weren't supposed to feel fulfilled in your roles as a wife, mom, and homemaker? Ditch that tired narrative and start embracing homemaking today!
Hobbies for Homemakers Finding yourself with some extra free time or just want something for yourself? Check out this list of hobbies that are perfect for homemakers!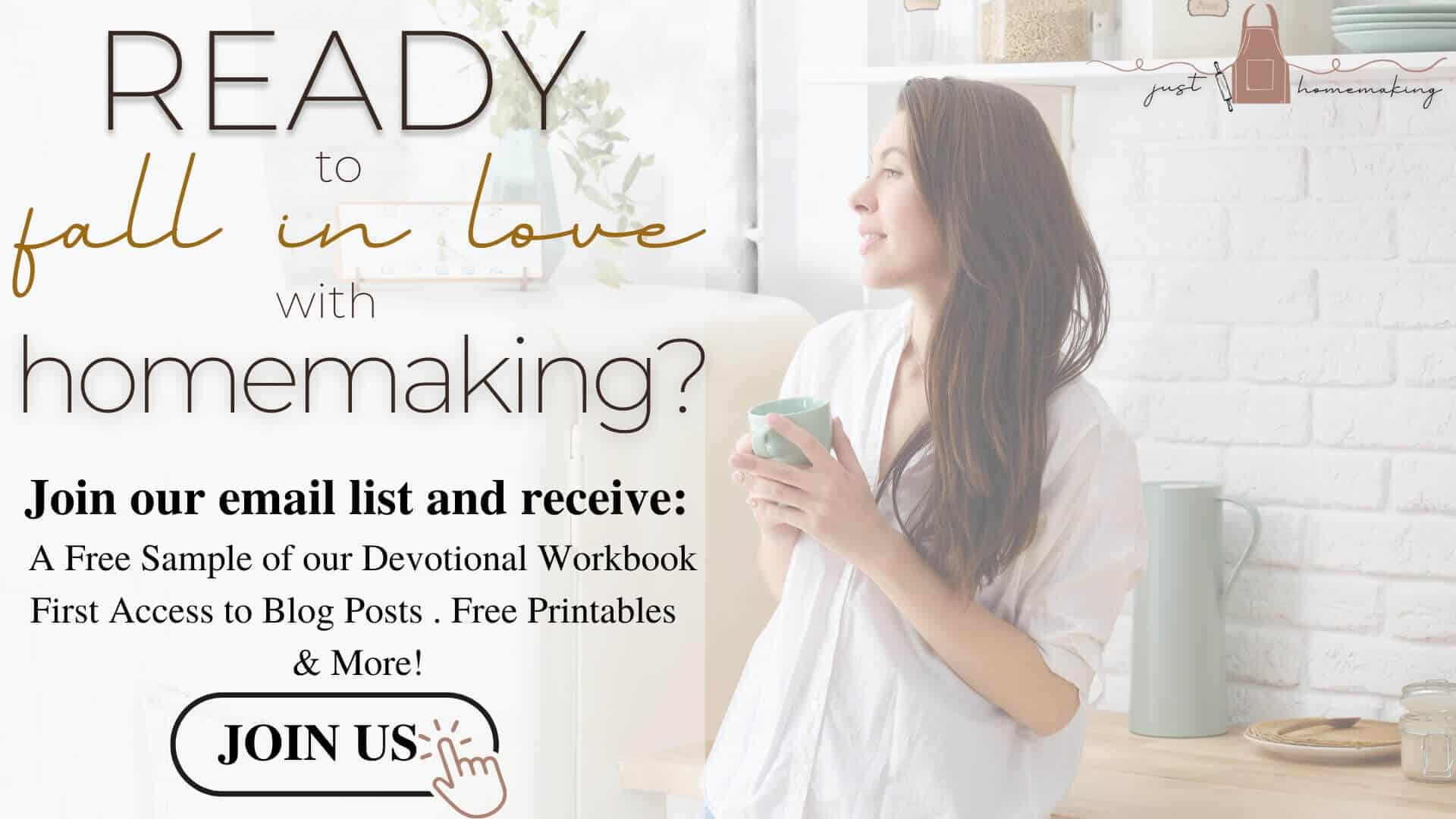 Old-Fashioned Homemaking Skills & Homemaking Skills List