A Look Inside: Try one of these simple Fall recipes for kids at your next gathering! These recipes have been tried and loved by our Just Homemaking families, and your kids are sure to love them, too. There are delicious dinner ideas, fall baked goods, and super easy snacks. Try one or all of these fun fall recipes for kids to make or just enjoy!
Every woman I know loves fall for one reason or another!
It's a fresh start sending our kids off to school. The weather cools off and we get to bring out our sweaters and jeans. We are excited to cheer on our favorite NFL team (Go Bears!). The trees turn shades of red, yellow, and orange.
And best of all, the season has come when we get to bake our favorite pumpkin treats!
>>If you're a mama who loves fall, don't miss our Fall Bucket List Ideas for the Christian Mom!
In order to get moms in the Fall spirit, I'd love to share 10 fun & simple Fall recipes for kids to get you prepped for the cool weather!
10 Fun Fall Recipes for Kids
We can't celebrate Fall without apples! This recipe is from our friend Brandi at The Chicken Scratch Diaries. It has all the warm comfort with the sweet and crunchiness everyone will go crazy for!
This recipe was recommended by Jenna who is one of our co-founders and contributors at Just Homemaking. She said it's "Life Changing!" I can't wait to try this soup from Butter Your Biscuit!
Pumpkin EVERYTHING is a must for Fall. I love using pumpkin for baking, pumpkin drinks, and pumpkin ice cream. These Pumpkin Donuts from Made to be a Momma are ridiculously easy to throw together for a quick breakfast or an after school snack.
Speaking of after school snacks, how adorable is this plate of Halloween goodies? Make this for a snack on Halloween before trick-or-treating! Or add a few more healthy choices to the plate and call it dinner! This plate was created by a brand called Lindsay.
The first cool-ish week we had after summer, I went straight back to this chili recipe from Cooking Classy. It's super simple when you choose the slow cooker option and then dinner is ready whenever your people are hungry.
>>Need some more Easy Weeknight Crockpot Dinners? Don't miss this these!
Here's another great idea for an after-school snack or easy Halloween dinner. It comes from Florassippi Girl and could be tailored to however your kids (or YOU!) like your quesadillas. Aren't they a cute spin on a family favorite?!
If you are in the mood to bake cookies from scratch, everyone will enjoy these maple snickerdoodles from Butter with a Side of Bread. My kids love to add all the ingredients but somehow are nowhere to be found when it's clean up time.
>> Do you like sweet treats? Try our Gourmet English Toffee and our Ginger Cream Bars Recipe!
These little treats from Tikkido are healthy AND cute! They would be great for a school party or any party this fall. Or even school lunch!
>>Speaking of school lunch, do you hate packing one? Check out our Best Tips for Packing School Lunches that Make it Less Annoying!
You could swap out the fruit for your favorites or make the fruit skewers with different themes. Draw some faces with icing or edible marker on fruit or marshmallows to make recognizable Halloween icons like jack-o-lanterns (cheese balls or balled melon), ghosts (babybel cheese or marshmallows), or Frankenstein (kiwi). I'm thinking olives could easily be turned into eyeballs too! Or, grab some plastic spider rings and fang teeth to loop in between your food for a creepy treat they can play with after they've eaten the food off of it.
This cheesy soup is a favorite of mine on a cool day with a side of bread. Spend with Pennies says that it can be a 20 minutes and ready weeknight meal. We could all use a few more quick and easy meal ideas in our lives!
This last recipe is for breakfast and is packed with nutrients! It will definitely fuel you and your kids until lunchtime while also having the sweet taste that I crave in the morning. Check out this oatmeal from The Recipe Rebel.
Wrapping Up Fun Fall Recipes for Kids (To Make Or Just Enjoy!)
Is anyone else writing notes in their meal planner for new ingredients to buy next week? If you're still looking for more Fall inspiration, check out our Just Homemaking Fall Pinterest board.
Please let us know in the comments what food you're looking forward to making for your kids as the weather cools off! We would love to hear about your favorites!
Related Posts:
Delicious Lara Ball Recipe – A healthy snack that's so good you'll fight your kids over the last one!
Printable Fall Decor– These delicious fall recipes will taste even better when the house is decked out for the season! Try our printable decorations. (Psssst: you even get one for free!)
Halloween for Christian Families: Both Sides of the Chocolate Coin Are you struggling with whether or not your family should partake in Halloween festivities? Give this a read and make the best decision for your crew.
Thanksgiving Devotion for Kids (with free printable!) Help your kiddos understand why we celebrate the holiday with this printable devo!
Sick Day Survival Kit – With all the beauty that fall brings, it is also the start of cold and flu season. Whomp! Be prepared with this DIY Sick Kit the next time sickness strikes.
Thanksgiving Devotion for Women – This beautiful printable devotion will use real stories coupled with biblical truth to help you grow an attitude of gratitude this Thanksgiving!
Family Games at Thanksgiving – Kids and adults will LOVE these interactive games that you can play as soon as the leftovers are put away!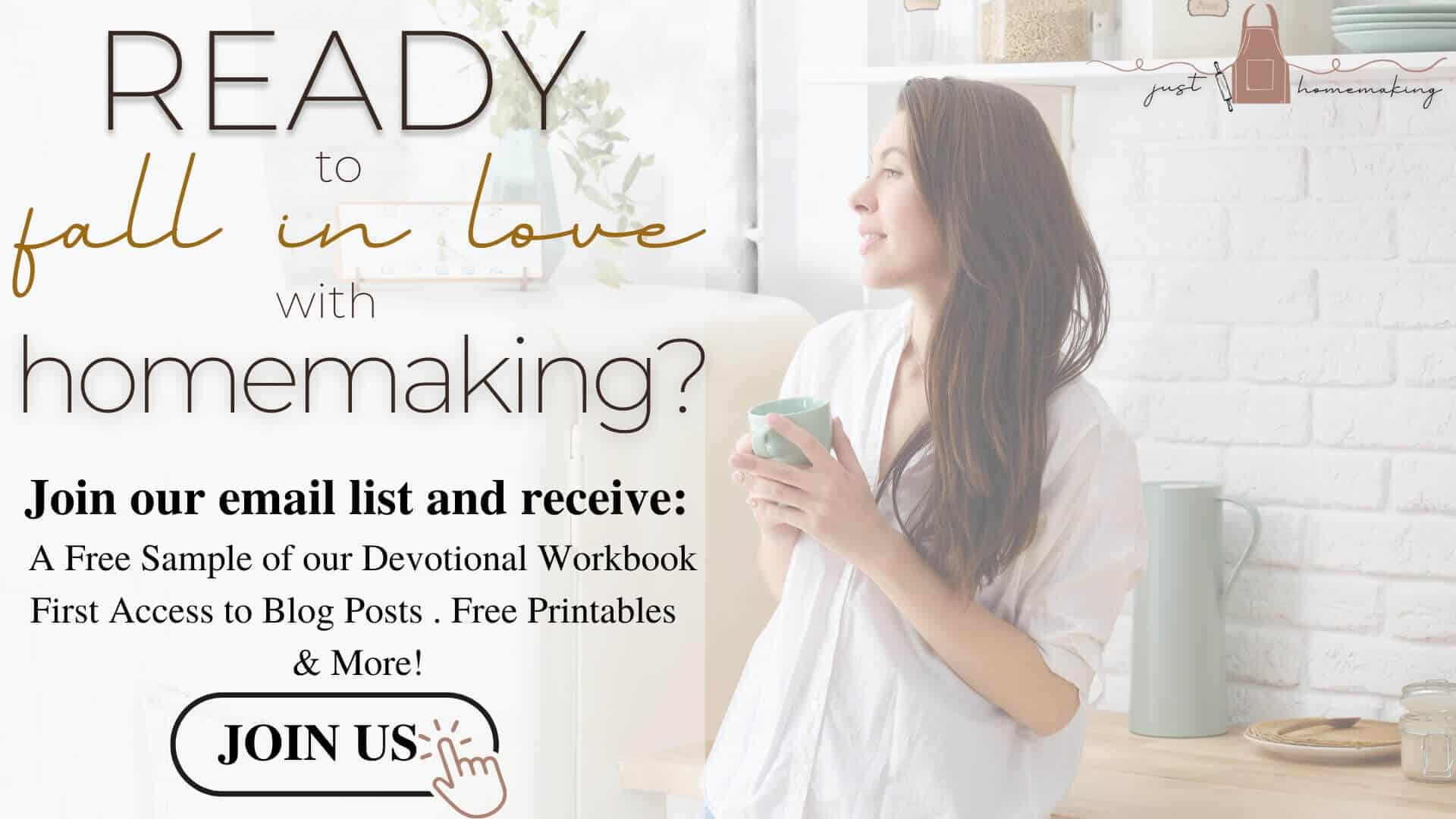 Simple Fall Recipes for Kids