Sneak Peak: Do you and your family need a break? Rather than wishing for things to slow down, how about we carve out some time intentionally by celebrating the sabbath as a family? A family sabbath, or family rest day, will allow your people to recharge their soul and spirit. This post will walk you through how to practice family sabbath and all the tips I've learned for creating a family sabbath with intention and purpose.
A few months ago our family was feeling drained – mentally and physically. We knew we needed to make some changes. We were craving it. The constant crashing of one week into the next left us empty as parents, and our kids seemingly feeling the same.
Have you ever felt that way?
In this post you'll see how we have grown to understand the importance of celebrating the sabbath as a family and the difference it has made in our lives. We'll talk about what we did previously and how we have been led to start living in a weekly rhythm of rest.
**This post may contain affiliate links. That means if you click and buy, we may make a commission at no extra cost to you. Please see our full Disclosure Policy for more details.**
We Needed a Family Rest Day
We were tired. Physically. Mentally. Emotionally. Spiritually.
We were feeling so run down. Days constantly ran together. Weekly activities ran right into the weekend.
Being a pastor, my husband works every weekend. There was no clear "break." Nothing in place to help us stop. Rest. Fill up.
We had recently reached out to some family members looking for some book suggestions to read. One book they recommended was "To Hell With The Hustle" by Jefferson Bethke. Jake read it first. He saw the way that practicing the Sabbath changed families.
While he was finishing up that book, I was crying out to the Lord. Asking Him to lead us, to show us what we could do for our family.
Something that was life-giving. Not draining.
It was right about that same time God led both Jake and me to this concept of celebrating the sabbath as a family.
It was something we had tried to do in previous years but couldn't quite get it right. I don't think we fully understood all it held. I will get into that more a little later.
Before we knew it, Jake had purchased a Seven Day Family course from Family Teams and we were on our way to creating a family sabbath and developing a weekly rhythm in order to do so.
I was ecstatic and nervous at the same time. Nervous how our kids would respond. Our oldest was about to enter high school and our youngest 4th grade. How could we pull it off with school during the week and my husband working every weekend?
It's a process. One that we wanted to lead our family through. We saw the way God rested on the 7th day of creation and the benefits it could have on our family.
By the seventh day God had finished the work he had been doing; so on the seventh day he rested from all his work. Then God blessed the seventh day and made it holy, because on it he rested from all the work of creating that he had done.

Genesis 2:2-3
God didn't need to rest. He doesn't get tired, but he showed us how to rest. He showed Adam and Eve how to rest immediately after he created them.
In "To Hell With The Hussle" Bethke talks a lot about accepting the gift of the Sabbath. He compares it to the way we celebrate Christmas.
How we work so hard preparing all the food and making all the preparations to spend that quality time with family. It's similar in that it's the small things you do repeatedly like drinking hot cocoa, donning Christmas pajamas, watching Christmas movies, celebrating the birth of Jesus, that altogether create the whole essence of Christmas.
It's those small things that bring great value each time you celebrate them.
Hopefully you are picking up on my excitement of the Sabbath!
Before I get into any explanation of how we currently celebrate the Sabbath, I want to share with you what we have done in previous years and why it didn't work for us.
How to Practice Family Sabbath: What NOT To Do
In the past, we have tried to create a family rest day but couldn't quite get there. It became a day the kids dreaded. We (the parents) were already exhausted looking into the next week with the "here we go again" mentality. That's when we did some studying and really understood that although our intentions were good, we still had a long way to go (and still do) to take advantage of the gift the Sabbath gives us.
We were making a list of things we shouldn't do rather than making a list of life-giving things we should do!
We have been screen free on Sundays for years. We would attend church and after church we would encourage the kids to stay off their screens.
Honestly, that made them grumpy.
It associated a bunch of rules with the Sabbath. If the "Sabbath" is Mom and Dad telling them to take a nap, read a book, or play outside over and over again, then they didn't want to be part of it.
>> Read 8 Tips for Building a Strong Christian Family
In fact, Mom and Dad were often tired after church on Saturday/Sunday and they really weren't much fun to hang out with. Are you seeing where I am going with this? Most weeks, the kids would dread Sundays. It had the opposite effect on our family. It wasn't filling us up.
Tips for Creating a Family Sabbath That Works
This is super fun for me to talk about. You can't tell, but I'm smiling as I type.
First of all, what our family does isn't necessarily going to be what works for your family. Also, ours is ever changing. We learn a little more each week and make changes along the way due to different seasons we are in.
1| Start Small
The best advice we were given is to just start with a family meal. Find a night you can all eat a meal together and start there. That will be your anchor for your week. Over time, your days will begin to change before and after your Sabbath.
2| Make Changes Where You Can
We decided to make some changes to our family schedule in order to help us take advantage of a larger chunk of time to develop our rhythm of weekly rest.
Normally, my husband's day off was Monday. Which was awesome in a lot of ways, but then it meant he was working straight through until the next Monday with no break. Sometimes there are meetings on Monday nights, too. He made the decision to change his day off to Friday.
You may not be in control of when your days off are, but I encourage you to examine your life and schedule and make tweaks that will make more sense for your family.
3| Know Your Sabbath Doesn't Have to Look Like Someone Else's
When I first think of "Sabbath", I imagine a peaceful Sunday. With my husband working weekends, we had to get more creative.
Your schedule might allow your Sabbath to be an entire day. For us, our Sabbath starts on Friday night and goes into the afternoon on Saturday, because my husband has to be at the church building on Saturday evenings and a portion of the day on Sunday.
Sabbath can mean Sundays after church for some people. Or it could mean two nights a week after school and work.
4| Plan Ahead
One of the keys to peace is preparation. If you are carving out time for rest, then you should make sure that tasks are completed in order to allow you that time to rest.
Sundays used to be more of a low key day but now as we come off of our Sabbath, we are prepping for the rest of the week. We are refreshed. We are planning our meals, sometimes getting groceries, filling out our family calendar for the week. We have a short family meeting to go over those things with the boys.
We work really hard to get our home cleaned up, chicken chores done, meal prep done, extra projects done, etc. so they aren't lingering in the back of our minds on our Sabbath day.
>>If you're looking for The Best Chore Chart System, be sure to check this one out!
For me, it's the floors, bathrooms, and kitchen. I can't rest and relax if those aren't clean. The boys have a lot less time than they did in the summer, but they still clean bathrooms, change cat litter, vacuum, take care of garbage and recycling, and whatever else is needed.
We are working so hard up until that point we start the family dinner. Not to say there aren't things we couldn't be doing during our Sabbath. They just aren't going to get done. Our rest takes precedence.
It's so much like rushing around to get those last minute Christmas gifts so that you can be done and enjoy the holiday time with family.
5| Look Forward to Your Sabbath
With our Sabbath usually starting on Friday night, it's like Saturday is the beginning of our week. It leads us into 2 days of ministry and then right into the next week of school.
I have to tell you I crave our Sabbath. We all do.
The boys look forward to not having chores and extra responsibilities during that time. They love to watch movies and play games and eat good food together.
I have to tell you, the weeks have been long since we started school. We have two running Cross Country and one in Competitive Marching Band. It's a lot of back and forth. Even though it's so crazy right now, we know this is just for a season. We see the fruit in their lives from being a part of these activities. We also know that we have our Sabbath to look forward to each week.
6| Allow Yourself to Rest and Recharge on Your Sabbath
After going through the Seven Day Family course, we were reminded that we aren't what we "do." God's love for us isn't based on our actions. He loves us for who we are.
For us it's about changing our thinking. There isn't anything I am going to do in the next 24 hours that is more important than me getting rest.
God is in control and he can handle the world while we take the gift of the sabbath to renew our bodies and minds.
>> Don't miss Resting in God's Grace: a Quick Guide for Moms
How You'll Find Us Celebrating the Sabbath as a Family
It starts with a family meal.
I eat more during Sabbath than any other time of the week! We take this time to eat some of our favorite foods and drink some of our favorite drinks.
For our Friday Dinner we have pizza, grill out, meals in the crockpot, chicken nuggets. It varies, but it's always a favorite and something the kids look forward to!
We always have cinnamon rolls on Saturday morning. We want the boys to hold that memory whenever they see or smell a cinnamon roll.
For lunch we always make BLT's. They have been incredibly tasty with our home grown tomatoes. We never seem to tire of BLT's. Sometimes I cook the bacon the day before so I don't have that mess to clean up.
The boys love chocolate milk. It usually has lots of sugar so we don't have it too often. A couple of them were asking for Yoohoo chocolate milk a while back so we have that available for them now on Sabbath. Our youngest loves chocolate almond milk. It's special in the individual cartons!
They don't really drink pop but we do keep Sprite on hand for the Sabbath. Our youngest had his very first can of pop for the first time a few weeks ago, a mini can of Sprite. He is almost 10 years old. He was a big deal. It's not my first choice for them to drink but hopefully they will remember the fun that comes along with our time of rest rather than Mom always saying "No, you can't have that."
They love ice cream so we usually make sundaes with whip cream and sprinkles or a cream soda float. We have started saving our ice cream for that special occasion rather than eating it all through the week.
>>If you scream for ice cream too, don't miss How to Use Kitchenaid Ice Cream Maker for THE BEST Treat Ever
We set the ambiance.
We have a special tablecloth (a Christmas one!) and we have 2 candles we light before we start the meal. (We got these ideas from the course we took and loved the symbolism.)
One candle to remember the Sabbath (Exodus 20:8) and one to observe the Sabbath (Deuteronomy 5:12). We want to remember what God did after working so hard on the 7th day and we want to observe it. We want to accept it and the gifts that come along with it each week. Lighting these candles signals the start of our Sabbath.
We use disposable dishes.
We use paper plates and paper napkins. We normally use glass dishes and cloth napkins for every meal, so by using disposable napkins and plates, it sets the meal apart. Plus, we don't usually run our dishwasher during Sabbath because we've planned ahead and already completed our chores.
We say our family motto before eating our meal.
"We are a family who loves God, loves others, and lives graciously." We want the boys to remember those simple words. When they are grown we want them to remember Family Dinner with our tablecloth and paper plates.
>> Learn how to write your own Christian Family Mission Statement!
We keep the goal and purpose at the forefront of our minds.
We have kept it pretty simple in regards to our purpose of Sabbath. We want the boys to be restful, do things that fill them up, and we focus on the fact that there is nothing we can do in the next few hours that is going to make God love us anymore than he already does. We aren't loved because of what we "do" but rather who we are.
We watch a movie together.
We don't do individual screens during our Sabbath. The boys have screen time throughout the other part of the week. We love our family movies, though!
We all take turns picking one out. The boys love this system! It's pretty neat to see what they want to watch with us. My most recent choice was Aladdin! I still knew all the words to the songs!
We take the day slowly.
Our puppy is usually up around 6 and our oldest has Cross Country practice at 7 (we know this will just last a season) so my husband and I take turns getting up and tending to those things. Other than that, we take a slow pace. We usually let the boys sleep as long as their bodies need to.
We enjoy our cinnamon rolls and BLTs and spend the morning and first part of the afternoon playing with hotwheels/trains/forts/games. We listen to records. We do puzzles. We read.
Sometimes the adults nap. Sometimes we take a family bike ride, get in the pool for a bit.
We share the day with others sometimes.
Sometimes we spend a little time seeing family or friends. That fills us up and connects us with them. A few weeks ago we took a trip to see my grandparents. It had been so long since we visited them due to Covid. It was such a precious time. We visited on their porch and my grandpa took them for a ride in his 1930 Model A car.
That visit was good for our hearts.
"Yeah, but…" All Your Questions Regarding Family Sabbath
I had a lot of questions when we started to change our weekly rhythm. Here are a few questions we came up with as well as ones that we asked in the E course we took.
Q| What if we don't have a time we could set aside as a family to practice the Sabbath?
A| This is a great question. One we had for sure. Most people aren't staying home for 24 hours with a flexible schedule.
First of all, we learned to look at our schedule. See if any changes could be made. It should be a priority. The difference it can make in your week is far greater than you changing your schedule.
There are some families that just can't take that time due to conflicting work schedules. Doctors, Nurses, Pastors, Armed Forces, Firemen, Paramedics. So many professions don't allow consistent days off. Or days off that coincide with the rest of your family.
I would encourage you to just start with a meal and go from there. Make that meal meaningful. Use different dishes. Light some candles. Use a tablecloth. Give it details that are set apart from the rest of your week.
Q| What if only one parent wants to celebrate the Sabbath?
A| This is tough. It is going to work best with consistency.
If your spouse isn't on board, pray for God to speak to them. To show him/her how life-giving it can be. Make it a priority to do things that he/she loves. Find new interests/hobbies and encourage those.
Q| We have little kids. Will this even work?
A| Yes! It's going to look different for every family. If you are in the thick of raising young kids, your Sabbath isn't going to look the same as somebody with school aged kids.
Obviously, babies still need to be fed and diapers need to be changed. Maybe that can be a day that your spouse changes all the diapers. Or you get to go grab coffee by yourself with a book.
>> Read Seasons of Motherhood and Finding Joy in Each One
Sabbath will grow with you as your kids grow. You can add or take away as much as you would like each week. The great news is you get a redo every single week!
Q| What about birthday parties and family events?
A| There are going to be events that come up during your Sabbath time. That's something you will decide as a family.
If they are close family/friends and the event only works out on that certain day, see how you can make it work. Maybe eat your meal at home together first, then head to the gathering afterwards.
It's not about secluding yourself from the rest of the world, it's more about changing your mindset to slow down, rest, and do things that fill you up with people you love.
We have had friends over for smores on our Sabbath after our Family Dinner. It was great!
Q| What about sports/extra curricular activities?
A| We are walking through that right now. It's a busy season for us.
It's currently Friday and instead of having our Family Dinner tonight, we have a Cross Country meet and then Marching Band at a high school football game. We talked about a few options and decided to move our Sabbath to start on Saturday this week instead of Friday. We will have our Family Dinner after church Saturday evening and head into our Sabbath on Sunday.
Yes, my husband still works on Sunday mornings and we have other serving opportunities we are committed to, but we will take some time as a family to reset and rest Sunday afternoon/evening. We won't be planning/prepping for the week.
It's about consistency, not perfection. Be flexible!
Q| What if my kids don't want to do it?
A| I get it. They don't always see the big picture. In fact, they rarely do. Encourage things they love and provide favorite foods!
A couple weeks ago, one of our boys did a painting on a canvas during our Sabbath. It was so fun to see what he created. I am planning on ordering sculpting clay because another son enjoys art and working with clay.
If you are focused on your family, they are going to grow to appreciate that time with no distractions.
Q| What about our phones? Should we shut them off?
A| That's up to you.
We are off social media and our phones are on the counter. We do have them on for family emergencies but we aren't texting people throughout the day. Those things can wait.
We are trying to focus on what's in front of us with as little distractions as possible.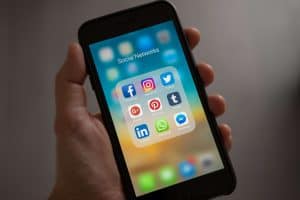 Q| What if we try it and have a bad Sabbath?
A| Don't expect your Sabbath to go seamlessly. It won't.
Your kids will still fight. Your dog will still want a walk early in the morning when you want to rest. People get sick. Sometimes we are just grumpy.
Our first Sabbath started coming off a van ride with kids fighting non stop. I wanted to cry. They just wouldn't quit. We had to reset ourselves and understand that it's not about things being perfect. I had too high of expectations. It's about realizing God loves us even when we aren't perfect. It's pretty humbling.
>>Do you ever struggle with unrealistic expectations? This book is great for helping you manage them. Read our full review in Emotionally Healthy Spirituality Book Review from a Christian Mom.
So on those tough days or hours, do your best to shake it off and transition to something else that brings you joy. Like a big BLT sandwich! You can have another opportunity to tweak things next week!
Q| How will stuff get done?
A| I see you and I hear you.
My guess is you are saying, "That sounds nice but how in the world are we going to fit that into our schedule?" We still need to run the household, get work done, do all the kids' extracurriculars, AND feed all the people.
It seems impossible.
Until you change things.
Nobody is going to say "Here, I will take care of all of this so you can accept the gift of the Sabbath." You have to rework things.
Do what you can, when you can, to rest and reset your family. Understand that different seasons will look different. The summer may look much different than the school year for you. Know that and look forward to what is to come.
Get a plan in place to pull it all together.
We got the Family Calendar for free when purchasing the e-course and it has been a game changer. We fill that out each week and it has everything in one place. Grocery list, weekly events, chores/projects, menu, places to write your Sabbath plans, prayer requests. The boys love it. We spend about 5 minutes going over it together and it gets everybody on the same page for the week.
Why We Love Our Sabbath Together
We are still pretty new to our "revised" Sabbath time, but we also have a few months under our belt. It has given us lots of opportunity to find out what we love and what we don't love!
I asked each of our family members what they enjoy about our Sabbath time together each week and thought I would share their answers:
I love that we don't have any chores on Sabbath. I love that we get to just relax after a full and busy week.
I love the meals and good food. I love being able to relax and not do work around the house. I love the time with our family.
I love the family movie times. And family fires and smores. And BLT's and cinnamon rolls.
I love how it organizes and structures our week. We know that before Sabbath we are going to get our responsibilities taken care of so we don't have those extra things during Sabbath. We know that after Sabbath we will be refreshed and ready to take on the next week.
I like the intentional family time, watching movies/playing games with the kids. I look forward to the expectation of it coming every week.
I love knowing that rest is coming. A time to fill up and connect with our family.
I love the way it has changed the days before and the days after and the rhythm it brings to our family each week. I love seeing the renewal in our family. I love the motivation it gives me. Work hard. Rest/connect hard.
I also love the way it has helped me understand God's power and grace. He is in control. I can rest. In my tired, concerned, weary body, He calls me to rest.
Family Sabbath: Wrapping It Up
I've spent a lot of time thinking about how I want to bring this article to a close. You can probably tell by now how excited I am to take our Sabbath each week. That's because it was something our family was missing.
Covid has impacted so much of people's lives since it stormed through. It has caused grief, sickness, and conflict. It's affected the economy, the Church, education, and visiting loved ones.
Everybody's lives look differently than they did previously as we walk through this pandemic. We aren't the same physically, mentally, spiritually. I think that's what drew us so much to the Sabbath.
God led us to this gift and we feel led to encourage others to do the same. If you and your family are taking a weekly Sabbath, please leave a comment and share your favorite parts. We would love to be a part of your journey as we invite you into ours.
Don't Forget to Check Out These Resources:
Need a laugh? Watch my video outtakes!
Read Also:
Top 5 Christian Parenting Tips & Ideas For more great ideas that Christian parents can use, check out these 5 tips!
15 Minute Family Devotions Check out our awesome reading suggestions for family devotions (including some by yours truly)!
The Beans of Our Lives Time with our children is so precious. Don't miss this great reminder for being intentional with the time we've been gifted.
Christian Homemaking | Intentional Christian Living for Women Your role as a homemaker is so valuable! Read this to be reminded and encouraged!
Soul Care for Women: The Recharge You Need Beyond superficial self care, Christian women understand the need to go deeper. Check out these ideas for fueling your soul.
Modern Homemaking for Christian Moms Did you believe society's lie that you weren't supposed to feel fulfilled in your roles as a wife, mom, and homemaker? Ditch that tired narrative and start embracing homemaking with these tips!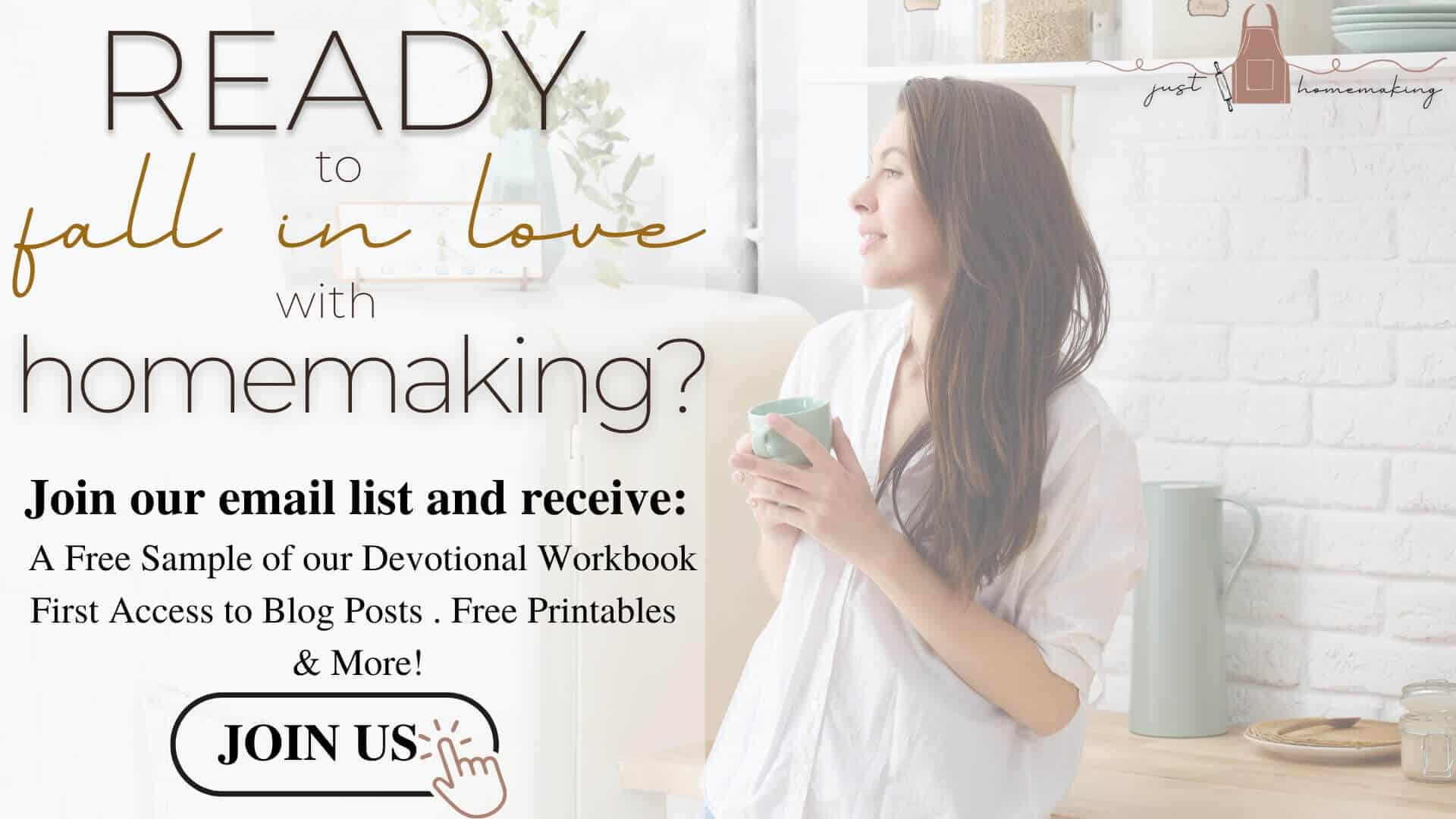 How To Practice Family Sabbath