A peek inside this post: Are you ready to spruce up your home for fall? Try this Fall Printables Home Decor Collection! Using free printable fall decorations is a smart way to save money, and that's why we're giving you one fall wall art printable for free! Get ready to decorate and bring on fall, y'all!
Oh. My. Gourd. Fall is here! And it's such a fun season to decorate for!
Load up the pumpkins, apples, mums, hues of red, orange, yellow, brown, and mustard and you'll have a true treat for the eyes. And I swear you can almost smell the pumpkin spice just by looking at a beautifully decorated porch or home.
But sometimes bringing festivity into your house can be pretty expensive, and it's easy to go overboard. Printable decorations are a great way to switch out your seasonal decor frugally, especially if you can get a good deal on them.
At Just Homemaking, we are all about making your life easier and providing quality products that won't break the bank.
That's why all of our fall wall art printables are priced ridiculously low, and we're even giving you one free printable fall decoration! Yes, completely free!
>>> Don't miss your free Fall Wall Art Printable and a video on how to print below!
Check out what we've got, but first, let's go over the part that a lot of people seem to be nervous about— how does this whole printable fall decor thing work?
How to Download & Print Your Fall Wall Art Printable
We are able to offer five printable decor options at a fraction of the cost that you might pay elsewhere.
All of our items are available on our Etsy shop. If that thought scares you, or you're not sure how the process works when you're not buying a physical item, watch this quick video to see how simple it is:
---
---
Now that you see how easy it'll be to download and print your fall decorations, check out our designs!
Fall Printables Home Decor Collection
Our Fall Printables Home Decor Collection consists of five darling prints. You really can't go wrong with any of these! They can be purchased as a bundle or individually.
Here are a few ways I've used the fall wall art printables in my home!
This "Give Thanks" fall wall art printable is great for the buffalo plaid lovers! I printed mine at home, put it in a cheap frame from Dollar Tree, and set it on my mantle next to some cute fall finds I scored in Target's addicting dollar section.
The Grateful wreath is a favorite amongst our audience. It would be especially nice to display at Thanksgiving!
I decided to print this one in a poster-size (16 x 20) at Office Max and hang it in my foyer over my entry table. It makes a great "Welcome" sign for the season.
These stacked pumpkins are super cute and feel almost whimsical to me.
This one is so simple, and I kind of love it for that. I printed the "Cozy" fall wall art printable in a size of 4×6 and added it to my 3-tiered tray centerpiece. It would also look adorable next to a chair with a comfy throw and a roaring fireplace. Really, its simple design can complement almost any space.
If you're having a hard time deciding on a favorite, choose the 5-piece bundle! You'll get the most bang for your buck by saving a dollar on each of the five printables, and you won't be haunted about the ones you didn't buy. You could always give one or two away. Putting them in a simple frame would make a great housewarming or "just because" gift!
>>If you like our Fall Printables Home Decor Collection, don't miss our Christmas Wall Decor Printables!
A Hidden Option for Free Printable Fall Decorations???
If you're not sure about this whole thing and want to make sure the quality is top-notch before buying, we're going to give you a fall wall art printable for free! No, that's not a trick… just a treat. We wish we could make them all free printable fall decorations, but we are glad to be able to offer them at such a low price.
We're offering the "Give Thanks" printable for free to our newsletter subscribers. As a new subscriber, you can expect about one email a week with:
First Access to Blog Posts
Tips & Tricks
Free Printables (like this one!)
Motivating Challenges
Special Offers and First Looks at New Products
& More!
Subscribe now to get your free printable, and then check your email! Easy peasy! (There just might be ((but definitely is)) an extra discount in there, too!) ?
Which Fall Wall Art Printable is your Favorite?
In my opinion, printable decorations fall into the "work smarter, not harder" category of things. They're cheap, can be swapped out easily, and you have almost no restrictions on where you put them and what size will work for that space.
They're kind of a no-brainer.
I'd love to hear what you do with your new fall wall art printables and how it's helped you spruce up your home! Leave a comment or tag us on facebook @JustHomemaking so we can see for ourselves!
Happy Decorating!
Also Read:

Simple Fall Recipes for Kids – Try these delicious fall recipes to really bring out the flavors of the season!
Thanksgiving Devotion For Kids – Check out this printable devotion that will help teach your kids the reasons we celebrate Thanksgiving.
5 Day Thanksgiving Devotion for Women – 5 days to Grow an Attitude of Gratitude! Use this printable devo alone or with friends!
Family Games for Thanksgiving – What do you do after the leftovers have been put away? Try some of these awesome games that the whole family will enjoy!
Sick Day Survival Kit – With all the beauty fall brings, it's also the start of cold and flu season. Be prepared with a DIY Sick Kit!
21 Meaningful Fall Bucket List Ideas for the Christian Mom – Don't forget to take care of yourself this season! Check out our ideas to recharge this fall!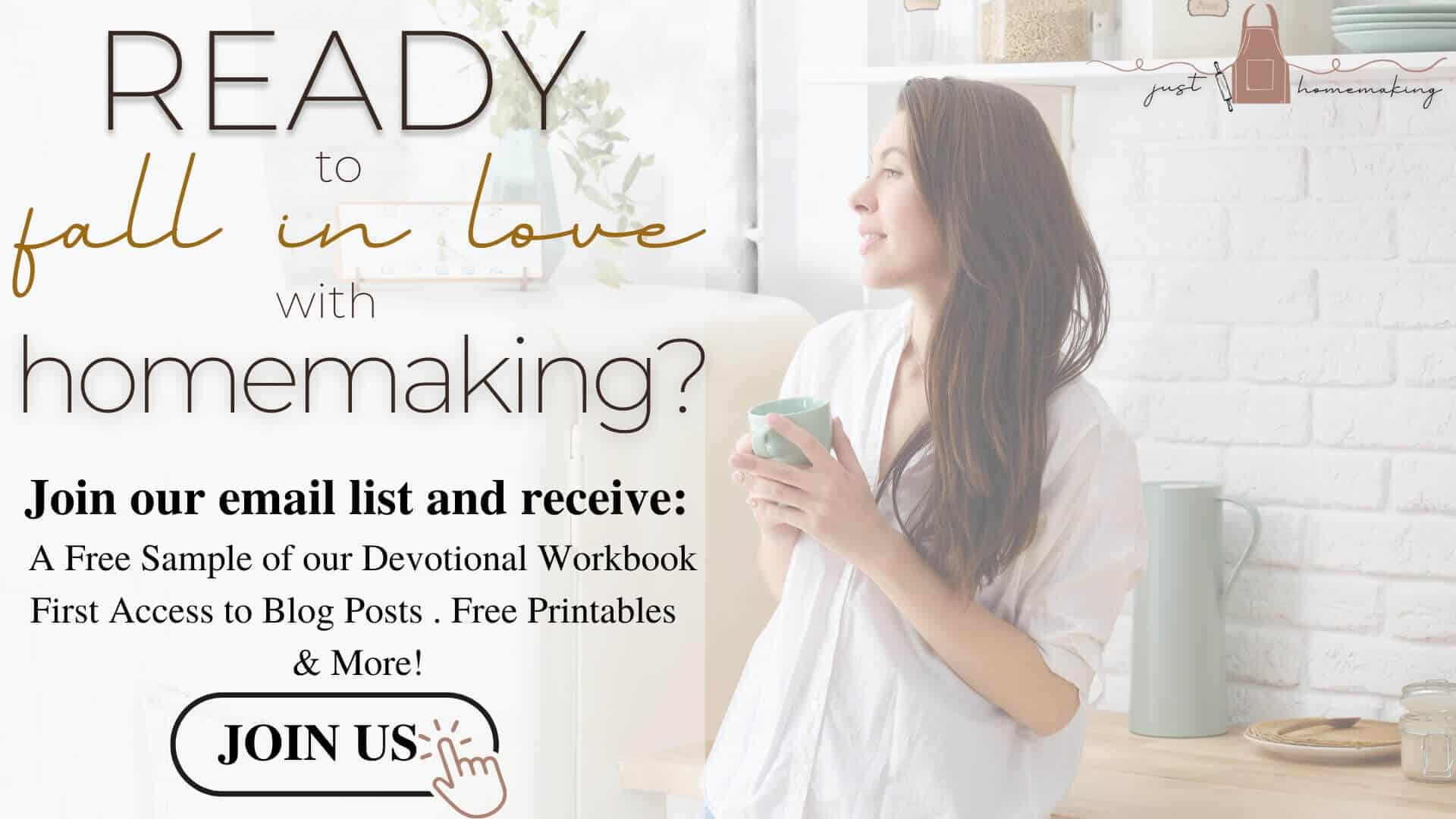 Fall Printables: Home Decor for Practically Nothing