A peek inside this post: Are you wondering how to have a stress free Christmas? Is it even possible? It's such a joyous season with so much to look forward to, but sometimes the chaos can be overwhelming. Read these 6 tips for a stress free Christmas season and make wonderful memories with your family!
It's the Christmas season and our turkey comas have officially worn off. The twinkling lights on the tree are mesmerizing and the glowing candles smell like peppermint, pine, and cinnamon.
It really is "The Most Wonderful Time of the Year."
Until it's not.
When the Christmas rush is on, and when people are crabby. The crowds become too much, and there isn't enough time in the day to get everything done in order to have the "picture perfect holiday."
Does it feel like you're only surviving the chaos of Christmas?
We get so excited about our lists, shopping, concerts, parties, events, and more that we can easily get distracted from the entire point of Christmas.
Christ.
The wise men are known for staying focused until they found Jesus. Obviously there is something for us to learn there. If we spend our days leading up to Christmas always seeking Christ, then He will be found!
**This post may contain affiliate links. That means if you click and buy, we may make a commission at no extra cost to you. Please see our full Disclosure Policy for more details.**
6 Simple Tips for a Stress Free Christmas
1| Embrace the Chaos but Balance it With Calm
Learn to enjoy the crazy moments… but try not to live there.
I'm a mom of 6 kids, I am an absolute extrovert, and I love everything about Christmas: the crowds, the scents, the Christmas music everywhere I go. If you close your eyes and breathe in, you can smell the cider simmering. Just lean in a little bit and you can hear the fire crackling in the fireplace.
I just love the excitement that you can practically taste. I'm pretty sure it tastes like a peppermint mocha. The sights, sounds, and feelings of Christmas are everywhere.
I. Love. It.
However, my hubby gets a headache walking into the mall at Christmas time. He doesn't enjoy cold weather, while I beg God for snow every day in December.
My sweet, loving husband always helps make my Christmas dreams come true by mobilizing our troops to go caroling or to snuggle under cozy blankets in the car while we ooh and aah over the Christmas light displays around town.
However, I have to realize that living in the "go-go-go" makes for a bit of a stressed husband, and eventually I run out of steam too. It's about balance.
Embracing the chaos can be fun, as long as we balance it with silent nights at home.

Nicole Sniff, Just Homemaking
I love watching cheesy Christmas movies, but listening to a Christmas book on audio, snuggled around your Christmas tree will help add to the calm.
2| Check your Expectations
Let's be honest, we all want the picture-perfect Christmas, but is that really reality? The best stories and memories come from the moments that might not be so perfect.
However, every billboard, commercial, and ad shows us what we need in order to have "The Perfect Christmas."
If we have the right gifts, the perfect decor, the best behaved children in the cutest matching jammies, then—and only then— will our Christmas be perfect. Isn't that the goal?
Not even close.
Let's commit to having a fun Christmas, a worship-filled Christmas, or a memory-filled Christmas. We don't need to sell ourselves short by aiming for that "Perfect Christmas."

Nicole Sniff, Just Homemaking
First of all, perfection doesn't exist this side of heaven. Second, the joy and fun can be found in those imperfect moments.
How I Checked My Expectations at Christmas
One of my favorite imperfect moments came one day as I was coming downstairs after putting my "littles" down for naps. My "bigs" were at school. I was going to sit by the Christmas tree and enjoy some quiet time before I tackled my to-do list and before my kiddos got home from school.
I heard a pop, and ran into my dining room to see my Christmas tree dying a slow, painful death. It crashed, and there was nothing I could do about it. I tried to keep the decorations steady as I was holding the tree up with one hand.
What I wanted to do was melt down in a pine-scented fit, but then I started laughing at how ridiculous I must have looked as I tried to rescue my dying tree.
All I could do was sit on the floor next to it, laughing and crying at all of my holiday expectations.
That night, I left to take a couple of my kiddos to church with a crazy, mangled tree on my floor. When I came back, I had a brand new scene with an upright tree. Spilled and broken decorations had been cleaned up. My kids were very excited to surprise me with our new tree.
It was not in our budget to get a new tree in December, but my hubby, The Budget Master, shuffled a few things around and took a few of the kiddos to get a tree that fit within our budget.
>>Take the stress out of decorating with these Christmas Wall Decor Printables!
My heart just exploded. It wasn't what I thought the Christmas tree of my dreams looked like. It was so much better!
3| Serve
Instead of a Wish List, maybe create a Serving Bucket List. I have never been a huge fan of "Wish Lists" for Santa at Christmas time. I have found that it usually leads to disappointments and a focus on gifts, instead of the Giver of good gifts.
There have been years that I have had my kids write letters of how they want to serve and what they wish or pray for during this upcoming holiday season.
When my kids are (and when I am) focused on serving, we are happier, filled with more joy, and spend time looking for other opportunities to serve.
Just look around right where you're standing, and I am sure you will find an opportunity to serve. Don't let those moments pass you by. It will fill you up and bless others this holiday season.
I'm hoping to incorporate this into our Christmas season. In a nutshell, it is a manger scene where you prepare the manger for Jesus by filling it with straw, which represents those gifts of service.
The goal is to focus on Jesus and giving gifts because He gave the greatest gift of all!
>>> Clutter can be a huge stress factor around the holidays. Read Decluttering Before Christmas and help free up space in your mind and home!
4| Make a Plan
Get ahead of the curve by planning the month, having it written out where all can see.
My family has a weekly chalkboard, and I also like to print out the month's calendar. Writing in special events, parties, concerts, and gatherings helps us to get excited, but stay on track.
>>Check out this Simple Family Command Center for organizing all your people.
Keeping your family well-fed during this season is important too. I like to plan and write out the meals that I am making on the calendar too. It helps me stay on track financially with less trips through the drive-thru.
Here are a couple helpful meal-planning articles: How to be Frugal with Groceries, Best Tips for Packing School Lunches that Make It Less Annoying, Easy Weeknight Crockpot Dinners, Easy Gluten Free Dairy Free Dinners
5| Say "No"
The holidays are filled with things that you have to do, and those events are important. The family gatherings, shopping lists, kids' concerts, parties, school events, baking, etc.
If that list makes us feel stressed just by reading it, then we need to be wise in where we invest the rest of our time.
My pastor often says, "We have to say 'no' to good things sometimes in order to say 'yes' to the great things."
As we're planning and organizing our calendars listed above, let's make sure we are scheduling time for rest. There is nothing better than a quiet evening by the fire (even if your fire is on your TV screen from Netflix). Click Here for a Fire!
>>Don't miss- Resting in God's Grace: a Quick Guide for Moms
6| Stay Connected With Jesus
The entire reason for the season is a baby that was born in Bethlehem just over 2000 years ago. When we focus on Jesus, everything in the season overflows from the joy that He brings.
Here are a few devotionals that will help keep your mind fixed on Christ and keep the season peaceful by resting in His peace:
These are just a few that have touched my heart.
What are Your Tips for a Stress Free Christmas Season?
Please include us if you really love a devotional or if you have a fun family tradition that you would like to share. If we start and end with focusing on Jesus, then the middle will just be joy-filled memories.
We wish you a joy-filled and a Stress Free Christmas Season!
Read Also:
Boundaries with Family During Holidays
Best Christmas Gifts for Outdoor Dad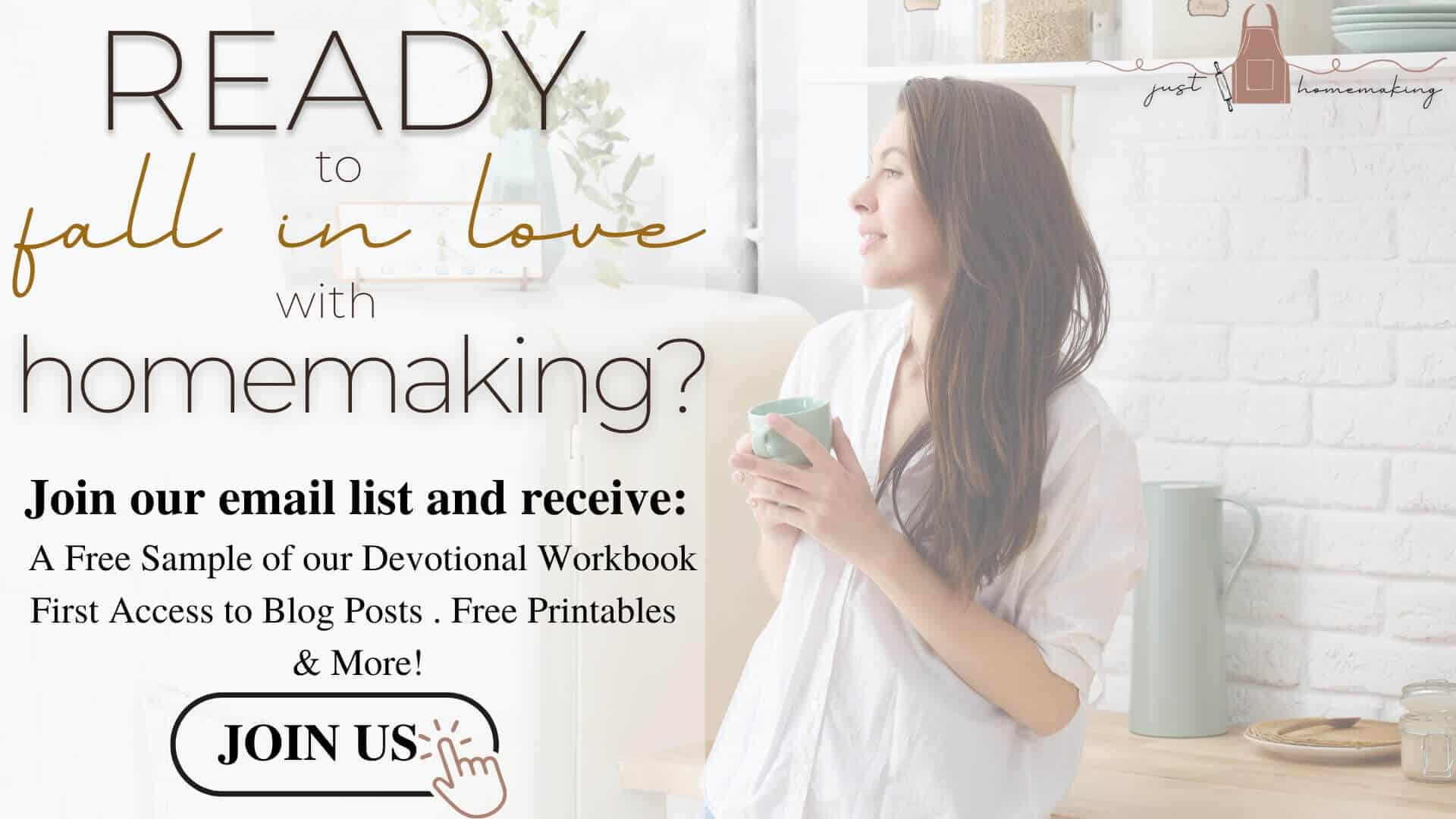 How to Have a Stress Free Christmas