A peek inside this post: Are you trying to be intentional about making memories at Christmas? Keep reading as we talk about the importance of family traditions, and check out our list of new family traditions to start this year!
Christmas memories.
They are the creative expression of love in a family, the togetherness, and the reflection of all that has come before us and led us to this point.
How fitting that the entire experience that is Christmas comes at the end of the calendar year and the fresh start of a new year to come! God's love and promises are passed on to every generation.
But from everlasting to everlasting the Lord's love is with those who fear Him, and His righteousness with their children's children.

Psalm 103:17
My entire family loves Christmas and this love has been passed down for generations.
We shop all year round and decorate early. By the beginning of November, we are simply enjoying the season by creating memories and traditions and practicing the old ones as well.
Boy, we do it all! Christmas celebrations are nonstop in our home.
From little things like watching a favorite movie, to whole weekends with nighttime parades, lighting of parks, horse carriage rides, and bell ringing at Wal-Mart.
It may seem a bit over the top to some; however, it is the most wonderful time of year to us.
We try to be intentional in soaking in the season of thankful joy that leads into a new year. Hopefully, all can love deeper and become more in-tune with God's goodness and the love we, his children, were created to share.
They will celebrate your abundant goodness and joyfully sing of your righteousness.

Psalm 145:7
Are you trying to be intentional about making memories at Christmas, too? Keep reading as we talk about the importance of family traditions, and check out our list of new family traditions to start this year!
**This post may contain affiliate links. That means if you click and buy, we may make a commission at no extra cost to you. Please see our full Disclosure Policy for more details.**
The Importance of Family Traditions
During my entire childhood, a small, special manger scene was displayed in our home. A cardboard manger with little chalkware figurines were carefully revealed from the old box with crumpled newspaper.
I spent the entire season rearranging the characters: my little fingers gently taking the sheep in and out of the manger and changing the order of the three wise men. All the while, the single, blue light glowed dimly on the back wall of the manger.
It was a simple, small decoration out of many, but it made a lasting impression.
Shortly after I was married, I cried tears of joy when, one day in November, I unwrapped this manger scene as a birthday present from my parents.
This was the beginning of many family heirloom traditions that show respect for the past, an intentional present, and hope for the future.
Memories mean so much! They are like a visual aide that can bind a family for life. They are what can draw a grown child home. They create a longing to be together, especially at Christmas.

Just Homemaking
My mother has shared with me a special memory of her grandmothers praying strongly for her. She carries that with her wherever she goes.
One of my grandpa's last words that he wrote to me in a book of memories was "Love is Key!" What a legacy in my heart to live by!
What special moments or traditions do you want to pass down in your family?
Encouragement as You're Making Memories at Christmas
Mothers, if you have not been blessed with fond childhood memories, you were carefully and wonderfully made to start to create your own! You can be the very beginning of the chain of traditions and memories that your children will cling to their whole lives and pass on to their own children.
Create your own family legacy, one that God intended for you.
>> Need to set some Boundaries with Family during the holidays? Don't miss this read!
You only need a tiny bit of enthusiasm in your traditions for smaller children to so easily feed on it.
It is so easy to read how they feel because they do not hold back their squeals of excitement about something. They join in! They happily skip, they hide wadded up little cards and crafts around their room, they hang pictures, they sing out randomly, they jump up and down.
It is absolutely beautiful how they do not hold back their feelings.
When your children grow into the awkward teen years, keep up the traditions all the more. Even though they may not eagerly participate at times, be encouraged that they are quietly pondering and listening to you.
They are internalizing these memories and making their faith their own.
One of my favorite things to say to my kids is, "I hope you know when I am 90 we will still be doing this!" Then, I give them even extra hugs and hold them even more when they pull away.
Just because your child has become awkward, does not mean you have to.  You are the constant in their lives and the safe home they come home to when the world bothers their hearts. Read Seasons of Motherhood and Finding Joy in Each One for encouragement in this area!
Life can be so busy sometimes that if you are not careful, your heart can miss it. But God allows us to be always-changing, ever-improving gifts ourselves for those around us.
He gave us this gift of Christmas to live by all year round and to be joyful in our praise.
To choose gentleness, faith, and courage.
To love with all our hearts.
To choose compassion.
We can use the Christmas traditions and memories that we make to remember the ultimate gift that came in a simple manger.
New Family Traditions to Start this Christmas
Here is a short list of traditions that are a little more creative and different. You can add new family traditions to your Christmastime for years to come:
1| Focus on Giving
Read Christmas books that focus on the act of giving to start off the season. We have so many goods books, but this year we read The Berenstain Bears and the Joy of Giving , by Jan and Mike Berenstain, and Winters Gift, by Jane Monroe Donavan.

"It is more blessed to give than to receive." Acts 20:30, can be posted somewhere in your home.

Have kids help come up with a list of people to give to throughout the season. Our family tries to be intentional in choosing one act a day. This does not have to be an expense! Instead, we just give love to people who are in need, have suffered a loss, are lonely, or need words of encouragement.


Kind words on a homemade card
A letter telling them how important they are to you
Surprise visits to someone for quality time
Homemade treats
Crafty decorations made with love
Something as simple as a sweet text
Sometimes we sneak up to houses and surprise people with leaving something on their doorstep.
Our kids have gotten really into the spirit lately, and have even come home with names of friends at school who they notice are angry or sad. They want to include them in this tradition.
Feeling for others takes their minds off themselves and their own wants. They are joyful and excited to take part in something that makes them feel responsible.
2| Create Special Family Time
Have a winter night by the fire that focuses on the change of seasons that God has brought. Each season has wonderful qualities; however, winter has the ability to quiet the world and make families spend more quality time gathered around each other.
Make homemade birdseed and peanut butter ornaments with pinecones, and hang them on the trees in the yard for the birds, deer, and squirrels.

Have a bonfire out in the cold air and serve hot chocolate and smores with all kinds of blankets to keep the family warm.

Talk about how God makes each snowflake different, just as He has made us all different.

Tell funny stories from your childhood memories.

Have a cookie baking day with friends and relatives where you each bring cookies to trade. Let the kids decorate sugar cookies together. Then, take one crazy picture with all the people and cookies.

Have a pajama movie night that ends with the whole family sleeping by the Christmas tree or in a tent set up in your living room. Every year can be a surprise that keeps your family guessing which movie you'll watch for the sleepover.

Tell your kids it is time for bed and go through the entire bedtime routine. Then shock them by telling them to, "Get Up! Get your coats on! We are going to look at Christmas lights!" Have checklists for everyone in the car to mark off silly yard decorations as you see them, just like a scavenger hunt. The cheers and scrambling that happens with this surprise is one of my most favorite memories as a parent!
---
Family Traditions to Start for Christmas: Where Will You Begin?
Be sure to start your own traditions this year! Your kids will look forward to this special time each year. Grow closer together during Christmastime as the world slows down. Stay home and build memories that will last a lifetime.
When you're making memories at Christmas, which ones do you look forward to the most? How do you focus on making memories with your family? We love to hear ideas from you!
I pray your Christmas season is calm and sweet, and that you enjoy your beautiful family as I will be enjoying time with mine. Our homes don't all have to look the same, but we can all create beautiful memories with the ones we love.
**Merry Christmas Always**
Read Also:
Christmas Day Family Devotions Put the focus back on Jesus by doing this family devotion together on Christmas morning! It's super meaningful, but quick enough to do between breakfast and presents!
How to Have a Stress Free Christmas Ditch the stress this holiday season and focus on what (and WHO) we're actually celebrating!
Ponder and Treasure: A Christmas Devotion for Moms Use this printable Christmas devotional with 25 days of journal prompts to help you ponder and treasure all things, just like Jesus' mama did!
7 Christmas Wall Decor Printables to Bring the Holly and Jolly into Your Home Use these simple yet stunning printables to deck your halls this Christmas! (There's even a freebie!)
The Best Ginger Cream Bars Recipe This old fashioned sheet cake is a Christmastime favorite!

End of Year Reflection: 3 Questions to Ask Yourself– summarize your family's year with this free printable to hang onto those memories.
New Year Spiritual Goals – What does goal setting for the new year look like for Christian women?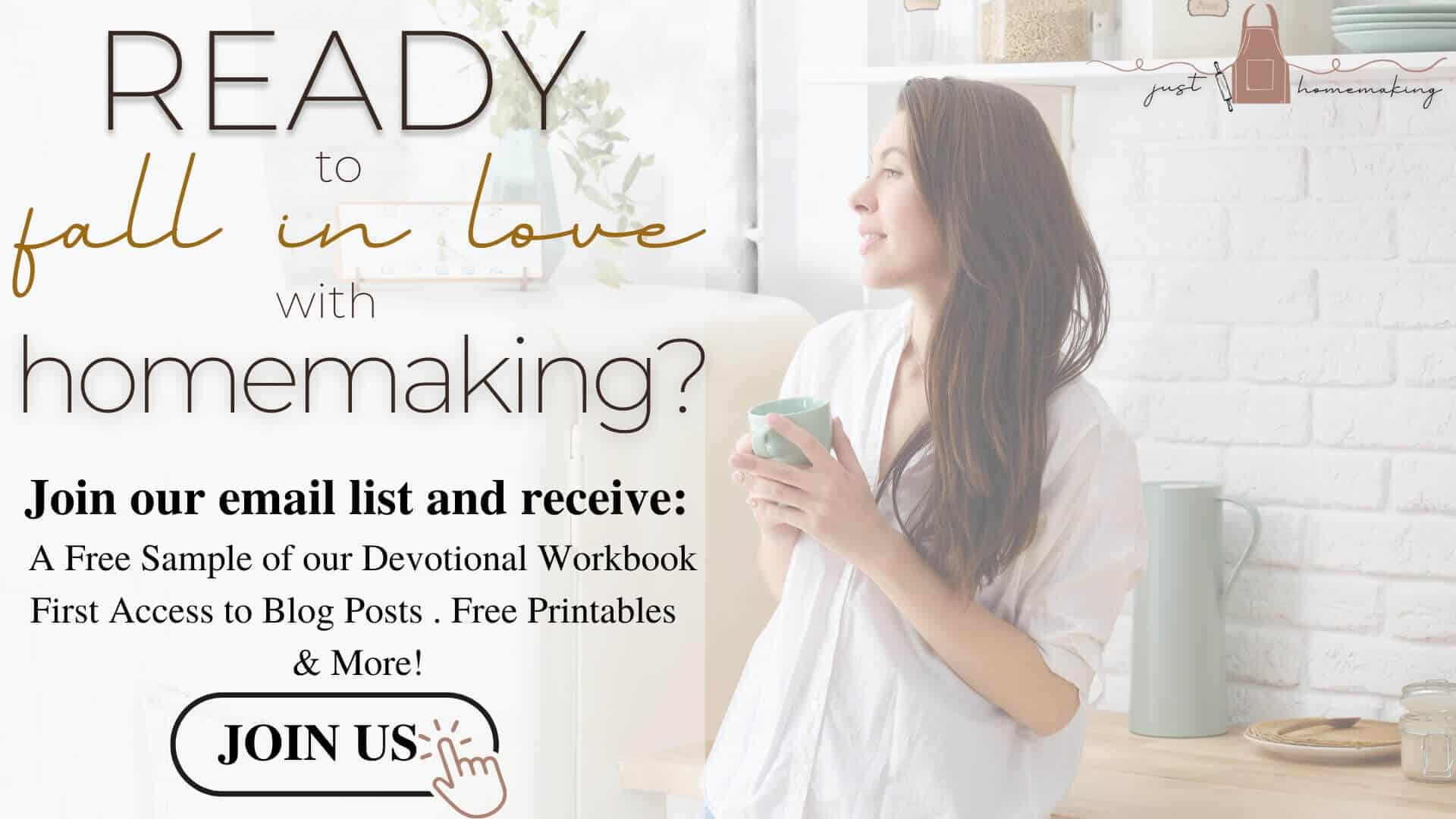 Making Memories at Christmas (and why it's so important)