A peek inside this post: Are you thinking about decluttering before Christmas but aren't sure where to get started? Check out our decluttering before the holidays challenge below and start the holidays off right with a clutter free home.
Do you find yourself looking at the calendar and holding your breath as you see the holidays quickly approaching?
So. Much. To. Do.
If I could encourage you to put one thing at the top of your to-do list, it would be decluttering before Christmas.
The benefits will far outweigh the few minutes you put in each day to accomplish your goal. Also, during a time of year when things seem hectic and out of control, take control of what you can and decrease the clutter in your home and your body and mind will thank you!
According to a study published in the Personality and Social Psychology Bulletin, clutter causes an increase in cortisol levels.
30 middle class families were studied and it was determined that women who use words such as "cluttered, messy, unfinished" to describe their home often have higher levels of stress and a depressed mood.
Home, which is supposed to be a safe place to refuel and connect, can easily become a place of tension and stress triggered by clutter and disorganization.
Clutter can impact your mood, your sleep, your relationships, your health, and so much more.
The Benefits of Decluttering for Christmas
room to breathe, room to grow
less choices, which helps reduce stress
helps people focus more with less to look at
more room for guests
a place for everything and everything in its place
more room for new Christmas gifts (avoiding the dreaded, "WHERE are we going to put ALL this?!)
helps narrow down the items in your house to your favorites. Not because you paid a dollar for it and not because it was your Great Aunt Millie's.
overall less stress and decision fatigue
Easy Pre-Christmas Declutter List
Here's a list of some places to start in your pre-holiday declutter.
1| Shoes
Throw away worn out shoes, donate shoes you haven't worn in the past year, move outgrown shoes to the next child that can wear them.
Feel free to keep those awesome heels you know you will wear again for a special occasion, just set them aside so they aren't taking up visual space each day.
2| Seasonal decorations
Donate any household decor that is sitting on a shelf or in bins that haven't been used in over a year.
3| Tupperware
You really don't need 15 different containers to hold leftovers. Pick a few of your favorites in a variety of sizes, and let go of the rest.
4| Junk drawer
It's amazing how downsizing pens, Post-It notes, and Sharpies can make such a difference in junk drawer clutter! We really just need a couple in the drawer at a time.
I love to use different size baskets from Dollar Tree to put things in their own little sections.
If you have extra supplies you don't want to get rid of, put them in a ziplock bag close by so you can replace as needed.
5| Make up/toiletries
You know you have eyeshadow from 5 years ago that you just don't need anymore. If it's not part of your normal routine, but you want it for special occasions, set it in a basket for that specific use.
In our house, we prefer to all use the same shampoos/conditioners/body washes. (Have you checked out Everyone Soap? It's awesome!) It means less bottles in the shower and it's much easier to maintain when something runs low.
6| School Papers
This is a doozy.
We have 4 clipboards hanging on our wall at our command station. When we get an important paper that we don't want to lose, it goes straight on the clipboard.
Also, each of our boys have a file with their name on it. We put our favorite schoolwork in the folder and recycle the rest. At the end of the semester or school year we move them to a file folder system with the grade labeled.
As kids get older, more things become digital so they tend to have less work to go into their folders. If they don't make the cut, let them go!
7| Adult clothes
I have found that I tend to wear the same clothes most weeks. On occasion, I change it up, but my wardrobe is very limited and I have grown to love this.
I have a bin under our bed with off-season clothes. If I find that I didn't fit into something or didn't wear it during a season, I usually let it go. It helps me choose my clothes more easily, gives me room to grow if I find something I absolutely love, and takes up less visual space.
What clothes can you pass on?
8| Kid Clothes
Less is more. We usually make sure we have enough outfits for a full week, plus a few more, and that's about it.
We do laundry every couple days and they usually put their favorites on again as soon as they are clean. The kids are growing fast so they end up with different clothes pretty frequently.
As far as school/sport shirts, feel free to keep favorites or meaningful jerseys, but keep them in a keepsake bin so they are out of sight and out of the way after the kids are done wearing them.
9| Books
It's ok to just keep a few favorites and donate the rest. We like to keep a few in different reading levels for guests and utilize the library as much as possible when looking for a book.
If you buy one that you love, hang onto it!
10| Charging cords
If you know what it goes to and haven't used it in a year, get rid of it.
11| Mugs
If we have more than 10, we are going to donate the rest. I know what you're thinking. What about guests? Grab some disposable cups with lids and recycle them when you are done.
12| DVDs
In an age when we can stream almost anything, having a large DVD collection doesn't hold as much of a benefit anymore. We hang on to a few of our favorites to watch in the van on long trips, but usually just check out DVDs from the library.
13| Blankets/Sheets
We usually just have the sheets we are currently using and then one extra set for each bed.
Most times we just put the same sheets on right after they come out of the dryer and don't even use our back-up sheets. Once they get worn out, we replace them and start over with a newer set.
As far as blankets, we like to have some on hand for family sleeping over, but also try to watch for blankets that are torn, haven't been used even when company is over, and either donate or throw away any extras.
14| Art/Craft Supplies
When the kids were younger, I loved to clean this area out right before the holidays because they often got craft and art supplies for Christmas. Spend about 10 minutes throwing away almost-empty bottles, workbooks that are almost completed, and stickers that haven't been used in years.
15| Outside Toys/Bikes/Scooters
Head out to the garage or shed. Are there any ride-on toys and bikes you have outgrown, yard games that are missing pieces?
If so, let them go. You don't have to wait until spring to make more room.
16| Towels/Washrags/Dishcloths
We have about 10 bath towels for our family of 5 and about 8 beach towels. We use our towels pretty similarly to our sheets: one set we use very frequently, wash and dry them, and hang them right back up. The "back up towels" in the closet are for guests and we rarely use them.
As far as washrags/dishcloths, we have grown to love buying a new set and completely starting over every few months.
17| Kid "Trinkets"
We all have them. Prizes for completing work at school, holiday party tchotchkes, birthday favors.
We try to put these items right where we might use them when the kids get them.
Fidgets, usually in the car or bedroom. Stickers, crayons, etc, in a bin for a rainy day.
We still need to "retire" some of these items as time goes on. Reminding the kids that they will always be getting more can help. Also, going through these items when the kids aren't around works best for us!
18| Kid Toys
We have a few bins labeled "grandkid toys" that we have kept for some of our timeless toys. The Fisher Price Farm, Thomas and Friends trains. Things that meant a lot to our family that we want to share with future generations.
Other than that, we donate most of the toys our kids have outgrown. Reminding them that they haven't played with it in a year and that other kids would enjoy it more often than us seems to help them part with old toys.
19| Scarves/Gloves/Hats
Get rid of the mismatched, stretched out winter gear and make room for the new. We usually have a couple sets for each kid so they have a backup and keep them all together in a labeled bin by the door. They know where to find them if needed and it's easy to keep track of them.
20| Serving Dishes/Platters
This can be tricky. When you host a meal or an event, you want to have enough dishes and platters to serve everything, but chances are you have more than you need.
Some may have sentimental value and that's ok, keep those!
If you have 5 serving bowls of the same size and usually only use 2, it's ok to let some go. Same with platters. If it comes down to it and you think you need more dishes for that event once a year, ask somebody to borrow some, then you have what you need and it's not taking up space the other 364 days of the year.
21| Small Kitchen Appliances
That noodle maker. Air fryer. Waffle maker. Deep fryer. Broken crock pot.
Anything you haven't used in over a year, you are probably ok to let go. If you decide you miss it, grab one at the thrift store and you will probably be more intentional about using it after noticing it being gone.
22| Decorations
Take a glance around the main living spaces in your house. Do you feel relaxed or overwhelmed with the amount of things on the walls/shelves/floor? If you don't feel comfortable, it might be time to declutter those spaces.
For me, if I have a few things I love to look at, I am going to look at them anyway. The other stuff is sometimes just taking up space, which may require more cleaning and result in me feeling "crowded" and uncomfortable.
23| Photos
Photos are hard. So many great memories and they are often works of art.
If the amount of photos on the wall overwhelms you, take a few down. You can always rotate them over time.
If you have prints scattered throughout the house (which is less common these days because we often forget to print them off of our phones!) put them in photo boxes. I got this set and love it so much!
24| Pet Toys/Supplies
That pet sweater you bought that your cat hates, let it go.
Any old torn/ripped toys, snacks that didn't get eaten, let it go.
That dog bed your furry friend won't step foot in, let it go.
Donate what you can and throw away the rest.
25| Pantry
Once again, less is more when it comes to stocking the pantry at our house. More choices isn't always better. It's more items on your grocery list, more things to put away, more visual space used up, and sometimes more stores to visit.
Simplify for the holidays and grab a few special treats and snacks to set aside for special occasions, but stick with your regular staples. What can you downsize in your pantry?
26| Refrigerator
You are going to need space in that fridge for leftovers. What can you get rid of?
Take 20 minutes to empty out your fridge, wipe down your shelves and toss opened jars of spaghetti sauce, old leftovers, any food that is going to spoil or that your family just plain didn't like.
It's amazing what a clean and uncluttered fridge can do for your mood!
27| Vitamins/Medicine
Spend about 10 minutes going through your vitamins and medicines. Are any almost empty? Leaking?
If you aren't going to take that vitamin anymore, there is no reason to hang onto it. Most pharmacies have drop-off locations for you to safely discard old medicines. Feel free to utilize this website to find a location near you.
28| Cleaning Supplies
This is probably a quick one for you. Take a look at your cleaning supplies and see if there are some you no longer use.
Maybe you cut out cleaners by using Norwex rags but never got rid of the bottles of cleaner. This is a perfect opportunity to make a little more space on your shelf and in your cabinet.
Also, see if you can downsize. Are there any multi-purpose cleaners you could use so you don't have a different cleaner for every section of your home?
29| Delete photos on your phone
I know this seems silly, but it's important. I have so many screen shots of recipes or quotes that I often don't go back and look at.
Take time to delete 100 photos from your phone to free up some room for the memories you want to capture for the holidays.
30| Music
Check out any CDs or records you have that you never listen to and doubt you ever will. Donate them and let somebody else enjoy them and free up some space in your home and car.
Decluttering Before The Holidays Challenge
For your convenience, and to make decluttering even more fun, we created a 30 day challenge for you! Get the download, print it off, and have fun crossing off as many daily challenges as you can while you get your home clutter- free before the holidays!
Ready to Start Decluttering For Christmas?
If you have made it this far and see the benefits of decluttering for Christmas but are slightly nervous that you might get rid of something that you wish you had later, my best advice is to GO FOR IT!
You can always write the date on a post-it note, stick it to your item, and evaluate how long it's really been since you used it.
I wanted to donate several plates our kids had been using and they were reluctant to let them go. I told them I would put them in the cabinet for a couple months and we would re-evaluate. When I pulled them out a couple weeks ago and told them we were donating them, they said, "Oh yeah, we didn't even need any of those plates after all."
We want to encourage you to participate in the decluttering before the holidays challenge and we will be doing it right along with you! I can't wait to get started!
Leave a comment and let us know what you are most excited to declutter from our list!
Read Also:
How to have a Stress Free Christmas
Boundaries with Family during the holidays
Christmas Wall Decor Printables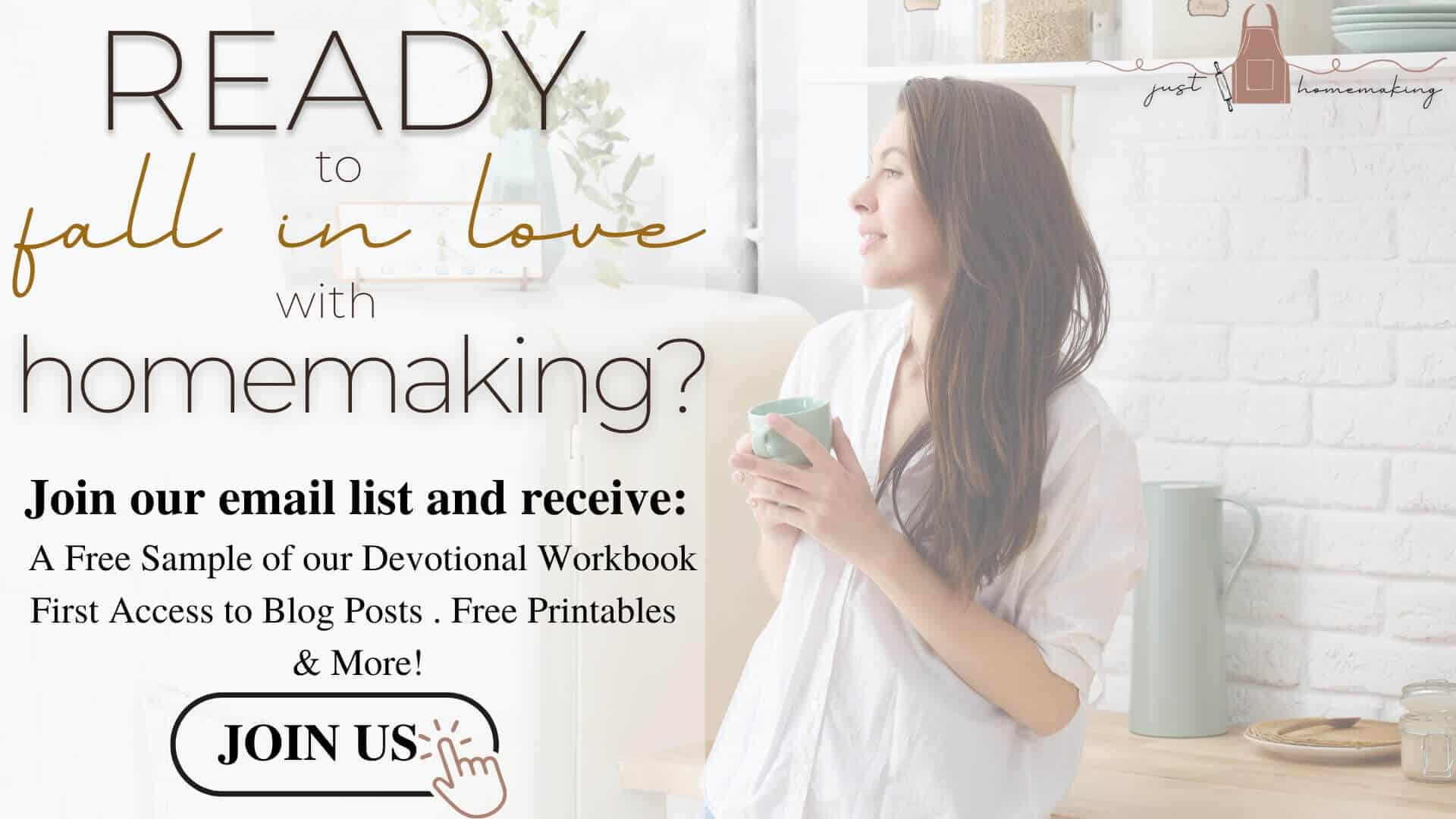 Decluttering Before Christmas