A peek inside this post: Are you looking for all natural hygiene products but don't know where to start? Check out this list of the best non-toxic personal care products and start changing your purchases a little at a time!
Many people have jumped on the health train and are learning about products that they could swap out to help their family live healthier. There are accessible healthy options like never before!
Reading reviews is important to us all. I love to hear what products people use and why they like them. Will they buy this item again? Was it worth the money spent?
In that light, I would like to share some of my family's favorite natural, plant based, or non-toxic products and tell you why we use them. It's going to be great!
**This post may contain affiliate links. That means if you click and buy, we may make a commission at no extra cost to you. Please see our full disclosure policy for more details.**
When I First Started Researching Non Toxic Personal Care Products
A few years ago, we started reading labels. We have three kids and sometimes they would break out in a rash after eating a certain food, get a stomach ache, or complain of headaches.
I was on a mission to find low toxicity products to help decrease the chemicals our family experiences on a daily basis. I relied on those precious reviews to help me on this journey as I searched for non toxic personal care products.
Let me tell you about this amazing tool I use…
After a dear friend's sister was diagnosed with breast cancer, I was introduced to the Environmental Working Group (EWG).
EWG is an organization that has done the work for you. The EWG Skin Deep Database has researched products and ingredients and gives them a score made of 2 components:
The Hazard Score- It rates ingredients on a scale from 1-10 with 1 being the lowest hazard and 10 being the highest.
How much data is available to support that research- These ratings can be scored as None, Limited, Fair, Good, and Robust. Those on the lower end have the least amount of data available, while those in the Fair, Good, and Robust categories have more accessible data.
When you have a product you want to check out, you simply go to the search bar on the EWG Skin Deep Database and type in the product.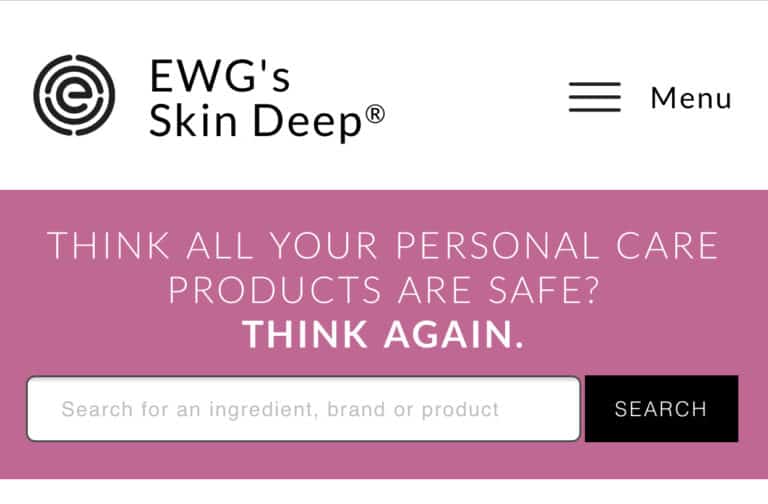 If you are having trouble finding the product, you can also type in the separate ingredients. They will give you a score and break it down to explain why it was given that score. I love using this helpful tool because I trust the organization and it saves me time when checking out new products.
I also love that they have EWG verified non-toxic personal care products that they recommend if you are having trouble finding something that has a lower score. All EWG verified products meet their strict standards of safety. They only contain ingredients that have been proven safe by research.
Now that you know about it, you can use it, too! Check it out here: EWG Website.
Okay, now onto my favorite natural, plant based, or non-toxic personal care products…

My Favorite Non-Toxic Personal Care Products
The chilly Midwestern air makes us need ALL the lip balm. We have used several lip balms over the years and also made some at home. Right now, we use Sierra Bees Lip Balm.
We get the combo pack about once a year and everybody picks a flavor that suits them. I live with four boys so I usually let them take their pick first.
The main ingredients of this lip balm are:
Olive Oil
Beeswax
Sunflower Oil
Non-GMO Vitamin E
The variety pack comes in several flavors:
Cocoa Butter
Honey
Mint Burst
Pomegranate
Shea Butter & Argan Oil
Tamanu & Tea Tree
Unflavored
Creme Brulee
What we love about this lip balm:
Great price for 8 tubes
Enough for everybody in my family plus some extras for backups
Goes on easily
Super hydrating without looking too shiny for our boys
Different scents/flavors – we have our own preference
Year-round use (protects our lips from the summer sun and cold winter air)
We have purchased Sierra Bees lip balm for about 3 years and will continue to.
Bottom Line: It's cost efficient, has simple, natural ingredients that I can look up on the EWG database (https://www.ewg.org/skindeep), and it works well.
---
2| Hello Toothpaste
We have been using the Hello brand toothpaste for the past few years. Jake and I prefer the Activated Charcoal Fluoride Free toothpaste, while the kids prefer the Natural Watermelon Fluoride Free.
Here are the ingredients of the Activated Charcoal Fluoride Free Fresh Mint Toothpaste:
Sorbitol (Humectant)
Hydrated Silica (Polishes and Cleans Teeth)
Vegetable Glycerin (Soothes and Moisturizes)
Xylitol (Sweetener)
Purified Water
Charcoal Powder (Whitens, Polishes and Cleans Teeth/Freshens Breath)
Flavor (Freshens Breath)
Xanthan Gum (Thickener)
Titanium Dioxide (Mineral)
Cocamidopropyl Betaine (Cleanser)
Sodium Cocoyl Glutamate (Cleanser)
Coconut Oil (Soothes and Moisturizes)
Potassium Sorbate (Maintains Stability)
Stevia Rebaudiana Leaf Extract (Sweetener)
Here are the ingredients for the Fluoride Free Natural Watermelon Toothpaste:
Sorbitol (Humectant)
Hydrated Silica (Polishes and Cleans Teeth)
Purified Water
Vegetable Glycerin (Soothes and Moisturizes)
Aloe Vera Gel (Soothes and Moisturizes)
Xylitol (Sweetener)
Erythritol (Sweetener)
Natural Flavor (Yum)
Xanthan Gum (Thickener)
Lauryl Glucoside (Coconut/Palm and Corn Derived Cleanser)
Calcium Glycerophosphate (Mineral)
Titanium Dioxide (Mineral)
Potassium Sorbate (Maintains Stability)
Stevia Rebaudiana Leaf Extract (Sweetener)
We chose to take fluoride out after realizing that only 3% of Western Europe is drinking fluoridated water and the recommended daily amount of fluoride for kids is often exceeded by the amount they use to brush their teeth.
There are debates to both sides, just as with many topics. The #1 reason that the CDC encourages adding fluoride to water is that it reduces tooth decay. Studies show that a decline in tooth decay has also occurred in countries that are not adding extra fluoride as well.
In our case, we haven't had 1 cavity for the boys since they switched to the fluoride free toothpaste 5 years ago. Yes, they will get them at some point, but right now, we do not feel concerned with our toothpaste choice.
Another reason we like this toothpaste is because it does not contain Sodium Lauryl Sulfate. When our oldest son travels and uses a different toothpaste with SLS in it, he breaks out in several canker sores. It has happened on a couple different occasions, so he makes the choice to use only toothpaste that is SLS-free and his canker sores are much less frequent.
What we love about Hello Toothpaste:
The kids haven't had cavities since we have been using it (at least 5 years)
Our teeth feel clean and polished after brushing
Less canker sores
The charcoal whitens naturally without peroxides
It has natural sweeteners
Its free from sls/sulfates, parabens, microbeads, triclosan, and gluten
I will be honest, the charcoal toothpaste is messy. You do have to clean your sink more often, but maybe that's a good thing.
Bottom Line: For us, it's worth it to have whiter, cleaner teeth and fewer cavities so we will continue to order!
---
3| Everyone Soap
We have used this shampoo/body wash in several different scents for years.
We use it for bubble baths, to wash the boys' hair, I use it to shave my legs, and my husband uses it for shampoo/body wash/face wash.
It's so nice to limit the bottles in the bathtub!
We haven't tried a scent that we haven't liked. Some of our favorites are:
Coconut Lemon
Citrus Mint
Lavender Aloe
Normally, we order this through Thrive Market, but here is the link so you can see it on Amazon.
We love this soap because:
We can all use it with no sensitivities
It's plant based (no parabens, no sulfates)
It lathers well and bubbles up well for baths
It scores well on the Environmental Working Group database (www.ewg.org/skindeep)
Bottom Line: The flexibility, price, and quality of Everyone Soap keeps us ordering more!
---
I have a lot of gray hair. Like, a lot. It didn't happen overnight but over the past 5 years, I've noticed more and more.
I struggled to figure out how to color my hair affordably and also with as few chemicals as possible. Then, I found Rainbow Henna randomly while shopping with my sister-in-law. I bought a jar and brought it back home. I was terrified to try it. But, after trying several "natural" hair dye recipes that did not work, I was ready to give the henna a fair chance.
It comes in a jar as a powder and you mix it with a liquid to make the paste used to dye your hair. Usually, I mix my powder with my husband's leftover coffee in the morning.
The first time I made the mixture, I thought it looked like something I should not be touching. It smells very "earthy" as well since henna is made from plant leaves.
For many generations, people have used henna to dye clothing, skin, hair, etc. I just didn't know what it was! Well, I was pleasantly surprised!
BEFORE
I could not believe how well the henna covered my gray hair! It turns the gray into a light coppery color, which looks like I got highlights. No folks. That is just gray hair with plant paste.
AFTER
I normally order the henna in mahogany red. Most recently, I mixed mahogany and light brown together.
---
4| Thayers Witch Hazel Facial Toner
This product is relatively new to me, but it still made the cut because I am so pleased with it.
I struggle with acne around my jawline and also around my neck. I have noticed that when I am eating cleaner, the breakouts are much more manageable, but I was still getting them.
Thayers Witch Hazel Toner Cucumber has helped balance the breakouts on my face and neck immensely.
My routine is to wash my face with my DIY Castile Foaming Hand Soap or Everyone Soap and then apply the witch hazel toner with cucumber all over my face and neck with a cotton ball.
I was worried it would dry out my face too much, but that hasn't happened, even with the dry air caused by our furnace running.
I love Thayers Witch Hazel Facial Toner because:
It's plant based, not distilled at high temps. (This keeps more of the tannins in the product, which helps with oil absorption, inflammation, and breakouts.)
My skin feels more balanced after using this toner.
Having less breakouts is always a win!
---
5| Blossom Menstrual Cup
I know, this can be awkward, but at Just Homemaking we get real!
5 years ago, I started researching menstrual cups. I was tired of spending money each month on feminine hygiene products, and I was looking for a more natural approach.
The year after Jake and I were married, I had laparoscopic surgery and was diagnosed with Endometriosis. Endometriosis can cause a lot of problems in your health, affect your ability to have children, and make your monthly cycles extremely painful. You can read more about endometriosis here.
The surgery was successful in that they were able to get the endometriosis removed at that time.
However, the monthly pain and discomfort surrounding my cycle was magnified by using tampons and I was looking for a different option. After several conversations with a dear friend, it was time to give the cup a try.
This is the cup I have used for the past few years.
What I love about the Blossom Menstural Cup:
One-time purchase that I reuse monthly – very economical
No more wasting money on pads and tampons
Longer wearability than other feminine products—I can usually empty it once or twice a day
More comfortable than pads or tampons
Very easy to clean—I use my DIY Castile Foaming Hand Soap and extremely hot water daily, and also boil it every few cycles. (There is a special soap you can use to wash your cup, but I have not had any trouble with infections with the protocol I have been using.)
There is a little trial and error as you adjust to using a new product. Just like with most things, you'll get the hang of it and may soon find the Blossom Menstrual Cup to be more convenient, more comfortable, and more cost-efficient.
Bottom Line: I love my Blossom menstrual cup and recommend it to all my friends who are interested in switching from traditional menstrual products.
---
I Hope You Love These All Natural Hygiene Products!
Start swapping out some of your items for these natural and non-toxic personal care products instead. As you learn more about what ingredients are in your products, you'll be happy to fill your home with the best options for you family!
What non-toxic personal care products do you love using in your home? I would love to hear your review!
Read Also:
Simple Changes Toward Healthy Homemaking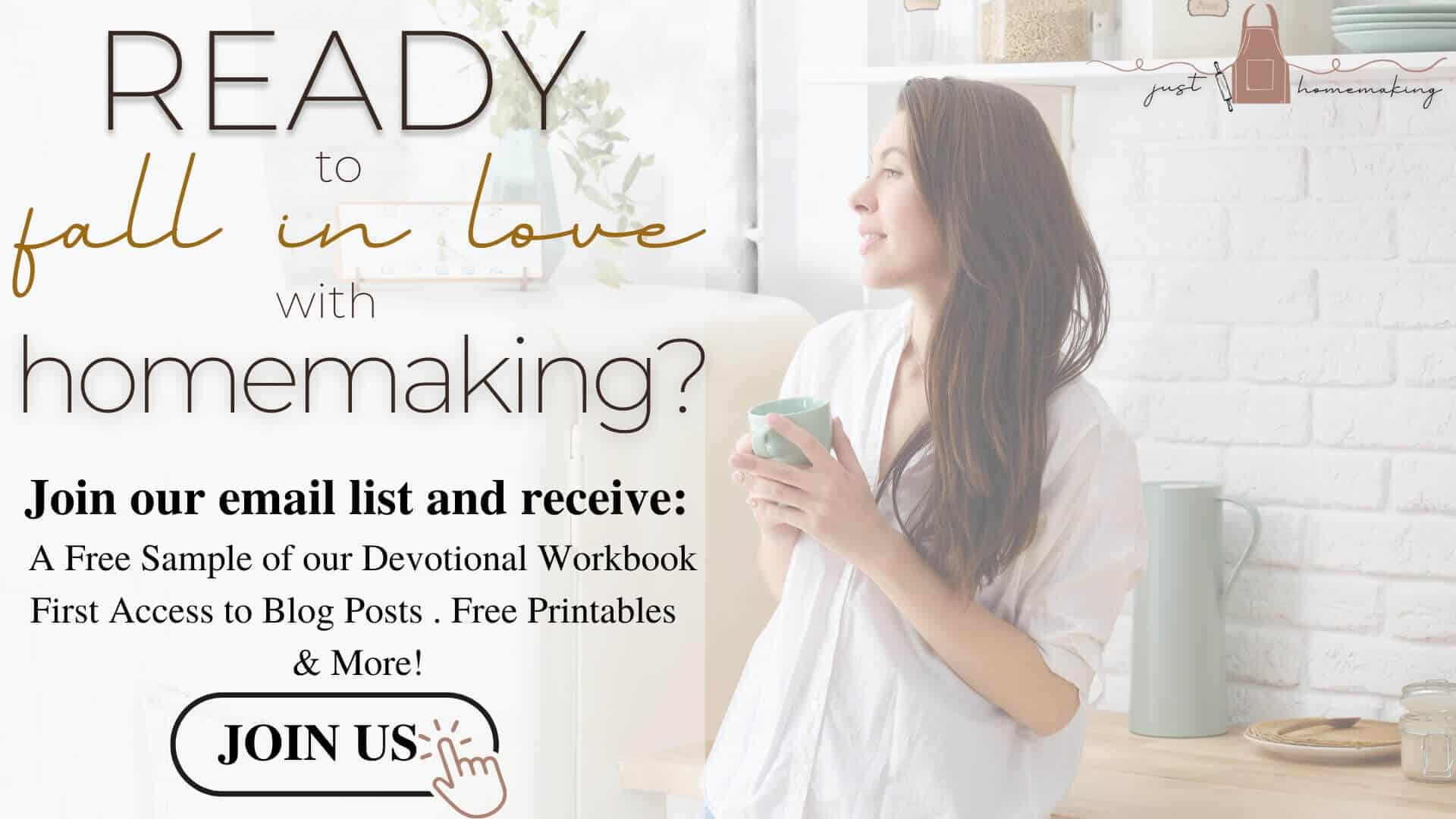 The Best Non-Toxic Personal Care Products