Patriotic Wall Decor | How I Decorate for Summer on a Budget
Are you looking for ways to bring a patriotic vibe to your home this summer without breaking the bank? It can be difficult to find quality pieces that aren't a splurge. Read our ideas and don't miss our fun Patriotic Wall Decor!
When we moved a couple years ago, I was super excited to spruce up my decor and make our new house feel homey and inviting. I didn't do a ton of seasonal decorating at our old house, but this felt like a good opportunity to get some new items.
However, as you probably know, all those little purchases can really add up! I found some tricks for decorating for the seasons to keep costs low without sacrificing style. I will probably write a post later about how to easily switch out decor for every season and which areas to focus on, but since summer is nipping on our heels, let's start there!
Keep reading to learn some simple tips for bringing the red, white, and blue into your home this summer!
**This post may contain affiliate links to products we recommend. If you purchase something from this page, we may receive a small percentage of the sale at no extra cost to you**
>>> Stay with me for free patriotic wall decor!
When Should I Decorate For Summer?
I'm sure everybody has their own method, but I display patriotic decor items from Memorial Day to Labor Day. I wasn't entirely sure this was the right way to go about things, but I asked my old neighbor, Jenny, and she does the same thing. She's a bit of a decorational wizard so I didn't feel the need to investigate further. 😉 Miss you, Jenny!
You could choose to just use patriotic decor for the month of July, but then you'll be adding to your to-do list and the need for more decor items. By slotting out Memorial Day through Labor Day for patriotic decor, I'm able to then make the easy transition to decorating for fall.
If you have another system, please let me know in the comments! I always love to hear what works for others!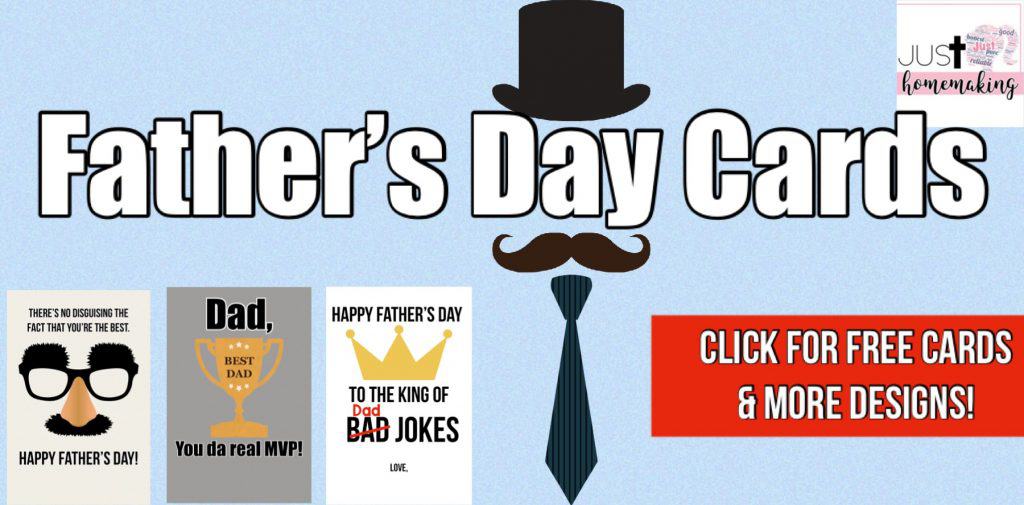 Which Areas Should I Focus On?
So, I'm not a clutter-lover. It makes me feel overwhelmed and chaotic. In order to combat that feeling while still embracing the season and its festive ambiance, I limit decor to the following areas:
This system is great for me because it prevents the urge to over-buy and then be left trying to figure out where I'll put everything. Everything fits in one nice-sized tote. It also cuts down on the overwhelm— there's no need to spend an entire day decorating, it's done in an hour or two.
So, let's get started!
Decorating the Front Porch for Summer
Cutting out the porch altogether is definitely an option if your budget is tighter. You could always focus on the inside this year and then the outside next year. But, if you want to make your porch aesthetically pleasing for yourself and your neighbors, I think you'll find some good ideas here.
Sometimes I get a little more elaborate, but for patriotic/summer porch decor, I keep it pretty simple.
I switch out the pillow covers on my chairs. I found these adorable red covers that pop against the blue of my house. I love the distressed ruffle texture, it's perfect for summer! You can get them in a 2-pack from Amazon here.
Dress up the front door! I got this star door decor from Kohl's. I can't find the exact one, but here are some similar items from Amazon that would look great, too!
A seasonal welcome mat lets anyone on your front porch know that you will be happy to see them! I found this welcome mat on a Target end cap last year. There are plenty of options out there— here are some of my favorites from Amazon!
Sprucing up the Couch
Swapping throw pillow covers is probably my favorite economical way to switch things up for the seasons. Buying cheap pillow inserts and separate pillow cases instead of all new throw pillows is a great way to save money, and the cases are MUCH easier to store instead of trying to find a place to put all those fluffy pillows! Plus, you can remove the covers for easy washing because… kids….
These are the patriotic pillow covers I got from Amazon.
Add a throw blanket to make things extra cozy! This is the one I have:
The Fireplace
If you don't have a fireplace, you can skip this step or use the ideas to concentrate on another area in your home!
I typically just put up a cute banner or garland on the fireplace and add something simple to the mantle. For summer, I ordered this banner and faux flowers from Amazon.
3-Tiered Tray
Tiered trays are all the rage right now, and for good reason! They're adorable and make it super easy to control all the knick knacks and tchotchkes! Another way to cut down on clutter— score!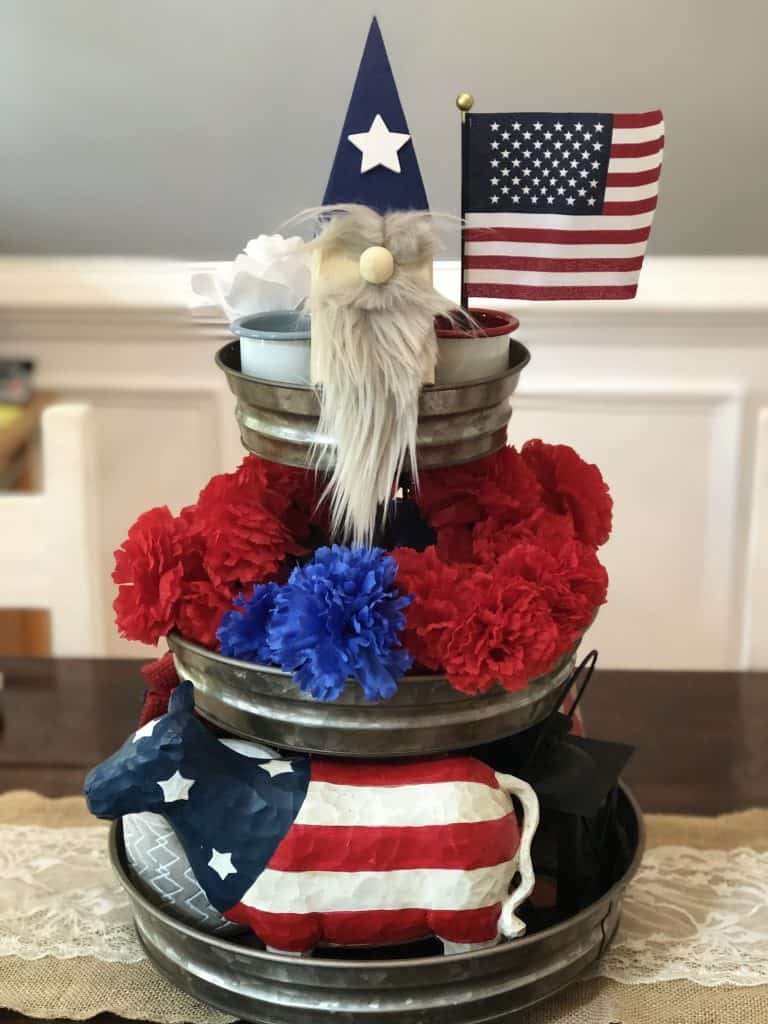 I buy a lot of the items that go into my tiered tray from that favorite Target section (you know the one) and fill in with other season-appropriate goodies. For summer, you could add flags, flowers, little wooden signs, coffee mugs, etc.
I keep my tiered tray in the middle of my dining table, but you could put yours anywhere!
Patriotic Wall Decor
This is one of the most affordable ways to switch out your seasonal decor— digital prints! I've created stylish, fun, and convenient patriotic wall decor to elevate the style of your home in minutes!
You can purchase individual prints or the whole bundle on our Etsy shop! Click on your fave to order!
Don't feel like dropping money right now? No worries— we're going to give you one for free, anyways!
Your Free Patriotic Wall Decor
We're giving this God Bless America patriotic wall decor print as a free gift to new subscribers. Find out the details here.
That about wraps up how I decorate for summer months. I love this method because it keeps me on budget, cuts down on clutter, doesn't feel overwhelming in any way, and it doesn't take too much time to execute.
What are your favorite tips for decorating for summer and bringing some patriotic vibes to your home? Let me know in the comments!