A peek inside this post: Need some fun Valentine's Day ideas for your family this year? Don't miss these Valentine's Day family traditions that will help you make memories and show love to one another. Which Valentine's Day ideas for the whole family will be your favorite? Keep reading!
Looking to celebrate Valentine's Day in a new way this year? Add in a few of these fun Valentine's Day ideas for family to make your the day extra special. Below you'll find our Top 5 ideas for the whole family!
Maybe you're hoping to plan a fun Valentine's activity for your kids to get excited about. Or you've planned a special Valentine's dinner and want to add a few extra surprises. Maybe you'd like to buy a few items for your kids as gifts for Valentine's Day.
No matter what's on your agenda, we hope you find what you're looking for in our list below!
**This post may contain affiliate links. That means if you click and buy, we may make a commission at no extra cost to you. Please see our full Disclosure Policy for more details.**
Top 10 Valentine's Day Ideas for the Whole Family
1| Fancy & Fun Dinner at Home with Family
The first idea for a Valentine's Day Family Night was written by our very own: Jenna at Just Homemaking. She decided to turn, what would have been a basic family dinner, into a fancy occasion her boys could get excited about.
She has ideas for what to wear, what you can serve, fun activities, and even includes some free printable photo booth props to make Valentine's Day picture-ready.
Check it all out here.
2| Bake Together
Baking is a great way to gather your kids together in the kitchen, laugh, tell stories, and do a fun activity. Your kids will enjoy a calm night in and you will enjoy everyone having a good time together.
You could easily buy a package of sugar cookies or brownies to make your baking super easy. Or you could try out one of these yummy looking recipes:
Fairy Bread by Simply Well Balanced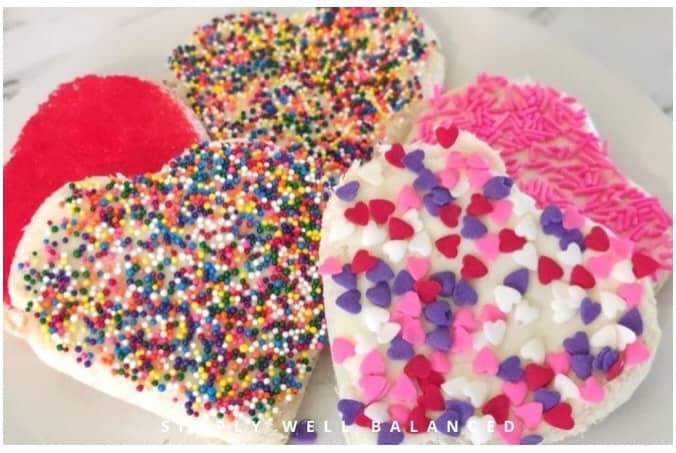 Mini Heart-Shaped Sugar Cookies
3| Valentine's Day Goodie Basket
Make your children a Valentine's Day Goodie Basket, like Not Consumed did. Download her free printables to decorate your treats with Christian encouragement.
You could also make a basket with your kids for someone else. You could give this to a neighbor, someone in a nursing home, or another child you'd like to share love and encouragement with.
Handmade Home Gifts & Décor for Valentine's Day
4| Homemade Valentine's Card Delivery
A fun and thoughtful tradition is to make and send cards to family, friends, or people you want to encourage.
Print these FREE Valentine's Day Cards and send them to people you love. Or use these for your school valentines! Click that link to sign up for our newsletter and receive access to download these 4 cards for free!
5| Valentine's Day Countdown + Acts of Kindness
Holiday countdowns are so fun for kids! We do these most often at Christmastime, but why not do a 14 Day Countdown to Valentine's Day as a new family tradition?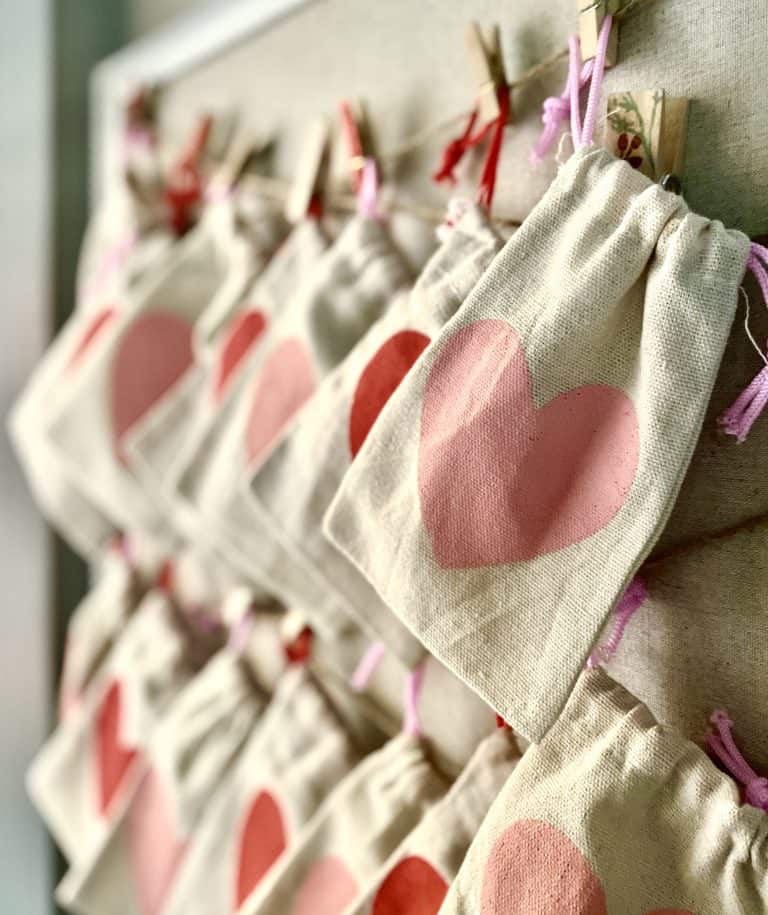 This idea comes from A Hundred Affections, and doubles as adorable decor for your home. You can download and print, then choose your favorite 14 cards to put in little bags to display. Our favorite part of this project is that they are acts of kindness. It teaches kids that loving others is a priority!
6| Bedroom Door Love Notes
The simplest and cheapest idea comes from Highlights Along the Way, with an idea using paper hearts. Use paper you have to cut out hearts to stick to your children's bedroom door.
You can fill them out each day in February leading up to the 14th with something you love about your child. Or you could have each member of your family fill one out for someone else.
Kids are sure to come back to re-read these thoughtful notes many times throughout the month!
7| Take Grandma to Dinner
Wouldn't Grandma or Grandpa love to have dinner with you and your kids this Valentine's Day? If you're able, take one or both of them to dinner. Ask them about their life and listen to their stories.
If you can't go out to dinner, invite them over. If you don't have a grandparent close by, think of someone else who may enjoy a nice meal and a good conversation.
This would be a lovely tradition to start every year.
8| Memorize Scripture Together
Find a few Bible verses that talk about Love to memorize together as a family.
Love is patient, love is kind. It does not envy, it does not boast, it is not proud. It does not dishonor others, it is not self-seeking, it is not easily angered, it keeps no record of wrongs. Love does not delight in evil but rejoices with the truth. It always protects, always trusts, always hopes, always perseveres.

1 Corinthians 13:4-7
If you'd like to memorize new scripture together weekly as a family, check out these Verse of the Week Printable for teaching kids scripture. It's a super simple way to help kids write scripture in their hearts.
9| Call a Special Person
A simple way to remind kids to think of others on Valentine's Day is to choose one special person to call or video chat. This teaches your child to think about someone else…someone they can bless and encourage on a holiday meant for love.
They could call a good friend or someone they haven't seen in a while. Help them focus on blessing someone else's day, rather than thinking about themselves.
10| Family Devotional on Love
Do a 3 day family reading plan from the Bible App. Love Does for Kids by Bob Goff is a great option to talk to your kids about practical ways we can love those around us.
Which New Valentine's Day Family Traditions Will You Start?
I hope you've found some fun Valentine's Day ideas for the whole family! Let us know in the comments below which new tradition you're going to start this year.
Read Also:
Galentine's Day Favorite Things Party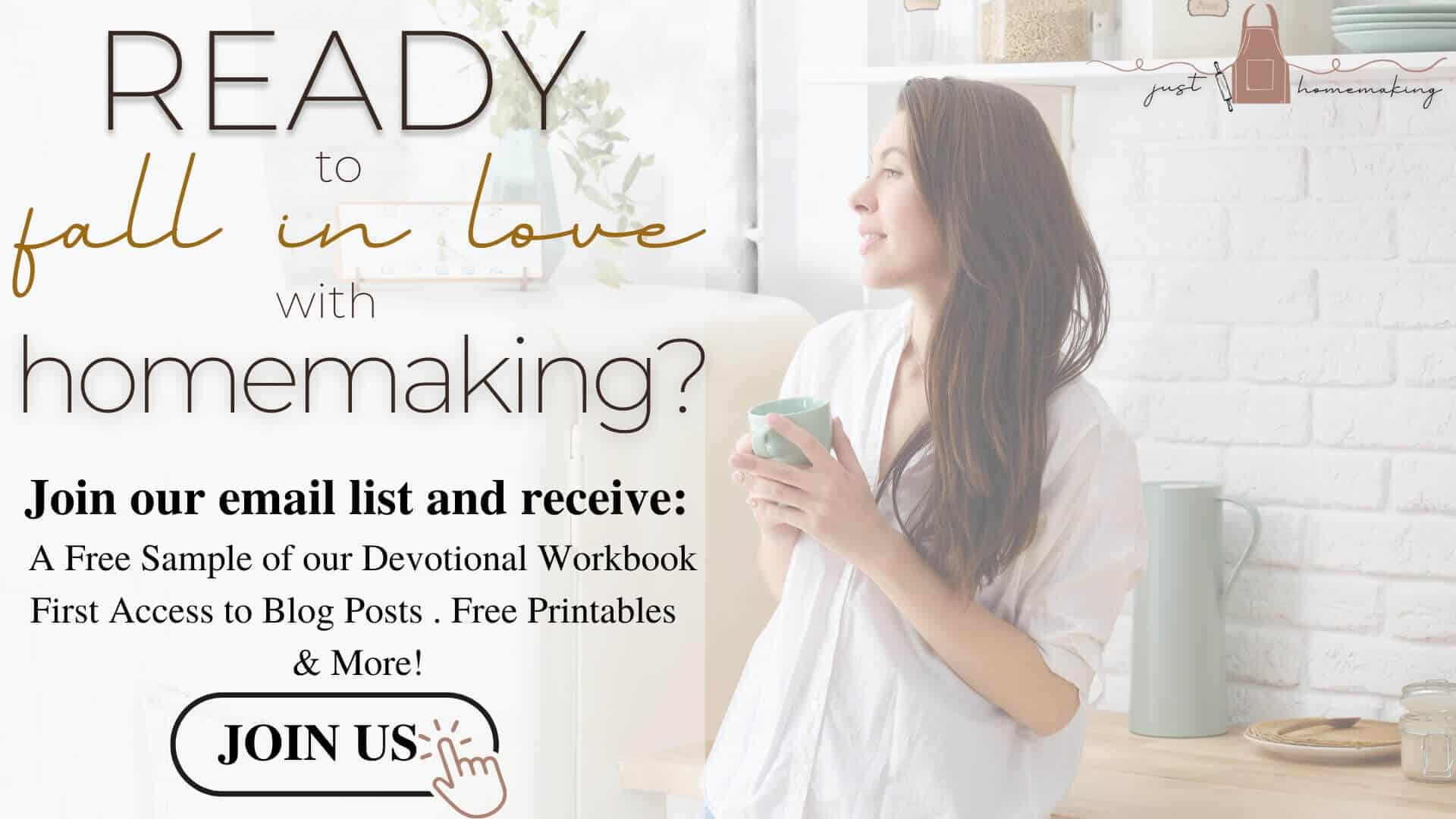 Valentine's Day Ideas for the whole family